In July 2016, I had the opportunity of travelling to Malawi, with a team of twelve volunteers, to build homes for those most in need. On signing up for the programme I was somewhat apprehensive considering I did not know what to expect, and I hadn't laid a brick before in all my life! But that didn't matter!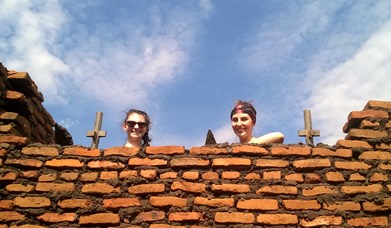 On our first day the team on site were extremely helpful and encouraging, and regardless of our past experiences everyone started learning from scratch.
The opportunity to work alongside the homeowner and her son made the work all the more worthwhile. It was quite amazing to see how their expressions changed as the days went on and the house began to take shape. It was quite literally like someone had ignited a light inside them and gave them a thirst for life again. The chance to see inside their current home really put the work into perspective, and gave our team a determination to do our best to make a difference, if only small.
I loved volunteering because with Habitat for Humanity it was about more than building a house. It's about exposing yourself, and the world, to the reality of the extreme poverty and deprivation that exists. Yet, it is the chance to work with people that I found to be some of the happiest I have ever met! It wasn't just about raising money and giving it to a community, but becoming part of that community and showing a message of care for them.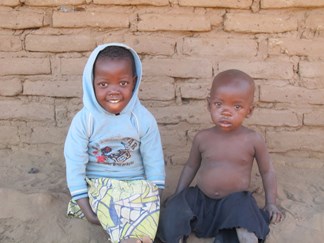 The experience of volunteering with Habitat has really changed my life. I met some of the most incredible people, and while I imagined I was going to help two families through physical work, I truly feel that I am the one in debt of gratitude to them. Their approach to life has changed my perspective on everything, taking me out of our busy world to see what is really important.
I can't wait to volunteer with the organisation again and would really encourage everyone to get involved in this amazing opportunity to change a life. You might feel like you can't make a big difference, but that 'small' difference is life changing to someone else.
Join Habitat today to be a part of making your small act part of their bigger act of kindness to the world! 
To sign up for a Global Village trip like Sinead click here, or to read more volunteer stories click here.