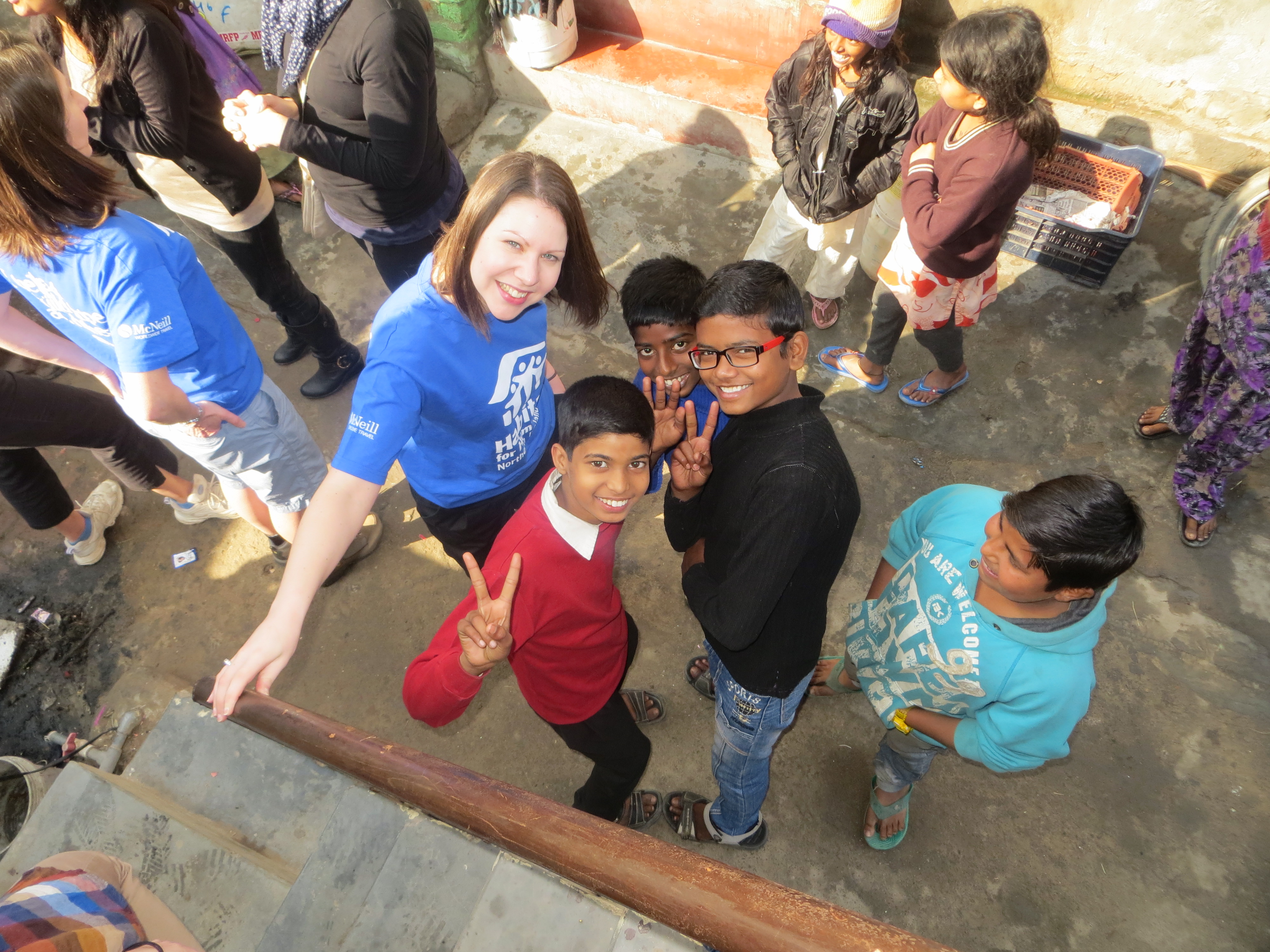 She looked on smiling & then offered us cups of hot chai as the roof came crashing down from its position...

So it's day 1 of a Women's build team I signed up for in Delhi with the charity Habitat & we've literally torn down a house. (Its a good feeling!)

Clearly the idea is to build houses, not tear them down - but before we could get started on a new home for Shabnam, her husband & 7 children, we had to take down her old one. It was a shack made of some bricks, bamboo & plastic sheets. It was not a place anyone should have to call home.

All week I'm going to be in a slum area called Savda Ghevra in Delhi all with 5 other amazing women -  to hopefully provide Shabnam & her family with a new home. It's what Habitat specialises in & what they've done for 48 thousand families in India - a country where the housing need is overwhelming.

But aside from all the manual labour, which is fairly alien to me - we've been soaking up the ways of life here. So far we've managed to get involved in an accidental dance-off at The most spectacular of Bollywood wedding celebrations, sample incredible foods & just be generally dazzled by the colour & chaos. More stories to follow...