For 15 years, Gilnahirk Presbyterian Church and St Colmcille's Parish in East Belfast have partnered with Habitat NI to breakdown barriers in our own community while reaching to serve our brothers and sisters in vulnerable communities around the world. This summer, a team travelled to support our long-term partnership with Habitat India. Below is a poem written by one of the volunteers about the experience.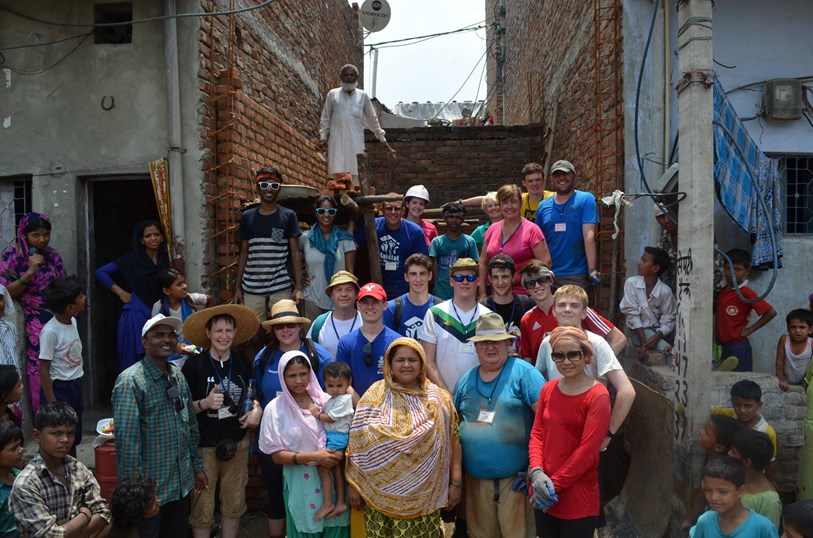 We are marching in the light of God,
Bright light of the Indian sun.
Marching with tesla (cement) and spade.
Marching to the beat of a Muslim's prayer.
Marching through crowded streets
-flowing with poverty,
For if we do not march, who will?
We are living in the love of God,
Love for the child of Bawana,
Love for the Protestant and Catholic,
Shoulder to shoulder, side by side.
Love for dignity and respect
-God ordained.
For if we do not love, who will?
We are moving in the power of God,
Power to move bricks and dirt.
Power to move forwards, step by step.
Power to move heaven and earth,
Power to knock down barriers and walls
-man made.
For if we do not move, who will?
JM Noteman, July 2015
Learn more about faith engagement opportunities with Habitat here.