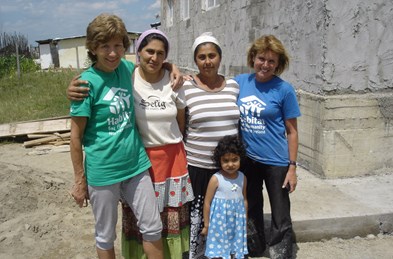 During the summer, volunteers spend up to 10 days working beside families and communities in need, learning to work in a team and inspiring long-term support for social justice.
Habitat supporter and Youth Build leader Jane Dinnen reflects on the impact of the programme.
"It is always incredible to be part of a project in Romania that is changing lives and to see relationships being built across communities and cultures.
Last year, a very moving moment for us as leaders was at the end of the trip when volunteers shared highlights.
One of the young people shared that theirs was becoming good friends, for the first time, with people from across the divide in our community.
Needless to say, there was a lot of enthusiastic clapping from the entire team."
Sign up for Youth Build 2018 here, or to read more stories from our Spring 2017 newsletter, click here.