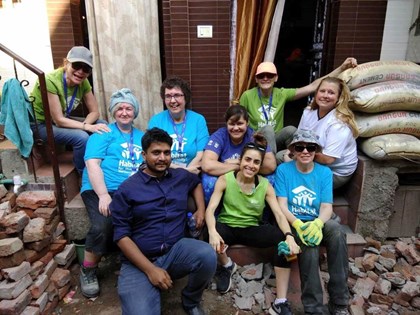 I had always thought about global volunteering, but I had never pursued it until last year. I have a few big occasions coming up, my 50th birthday, 25 years as a qualified midwife and next year it is 20 years since I lost my husband.
I wanted to mark these with something positive, as even when I was having a difficult time, I always thought "at least I have a roof over my head and a safe place to sleep". I soon came across Habitat for Humanity, but I was hesitant. I thought, "Surely they only want young people, what use would I be?" But I was wrong.
Habitat base their core principle around the idea that a safe home is crucial to breaking the cycle of poverty. It's a simple thing when you think about it. Basic housing and sanitation is the catalyst to improving health, education and so much more. Homes give families a sense of pride and security. A safe place to live, learn and grow and improves the sense of community among people.
"One of the ladies we met was a Habitat homeowner, her eldest child is now in college and has a bright future ahead of them."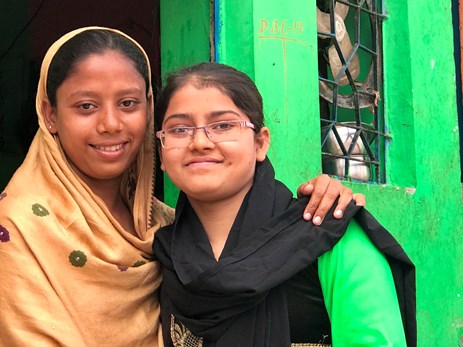 We were working in Bawana, a slum in Delhi. Over 7000 families were relocated here in 2010 to make room for the Commonwealth games. As they were poor they did not own the land or houses where they lived. They were evicted. This is why Habitat is so passionate about secure tenure. Many lost what jobs they had, as the distance they had to travel was too great and there is a severe lack of public transport in the slums.
Over half of the population have no access to safe toilets. They are forced to go out in the open. This increases the risk of disease and leaves people, but especially women, vulnerable to crime. Habitat provide women with a way to earn a living by teaching them basic skills to create jobs and encourage them have bank accounts so they can save and have ownership of their finances.
When you arrived on site in the mornings the first thing that greeted you was the big smiles on the faces of the children! We were surrounded by them all wanting to shake your hand and asking your name. That handshake meant so much to them.
We were working alongside a woman named Razier to build her home. As the week progressed we relaxed in each other's company. She worked as hard as any of us, shoulder to shoulder to dig, shovel and sweat.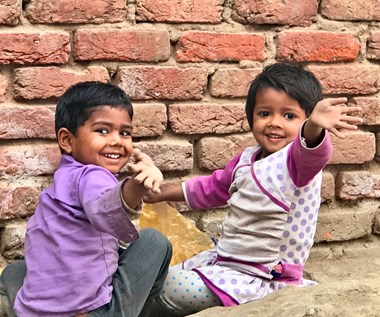 I have so many beautiful memories of my time working on Women Build. One day we were carrying in the stones for the cement. I noticed a group of toddlers hunkered down laughing away to themselves, so happy. When I looked to see what was making them laugh, they were simply playing with the loose stones on the ground. To see that happiness, even in the slums of Delhi, was so beautiful.
Sometimes it is easy to get weary of all the need for giving, and we can become immune to it. But it is so important to know that every pound,makes a difference to people like Razier.
I will never forget my experience in India, and I urge anyone to get involved in whatever way they can to support Habitat's work.
To sign up for a Global Village trip like Brigid click here, or to read more volunteer stories click here.