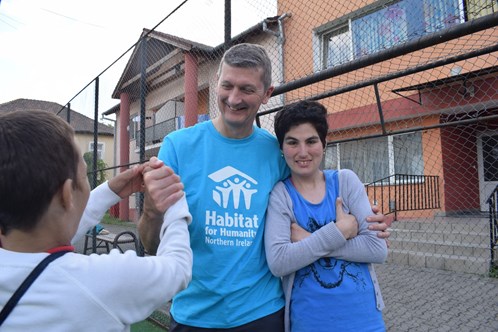 For years the derelict building stood empty, dark, crumbling and silent. Waiting. Waiting.
But now renovation, renewal, resurrection. Raised from it's slumber.
The team arrive, at first to view. They are quiet, filled with expectations and apprehensions. But then the work begins and their song rises. A simple song at first. Only three notes. Carrying wood, removing nails and twisting wire for rebar. A new song. Soon heavier notes are added, concreting, digging trenches and building walls.
A final note is added, interaction with the beneficiaries and builders. This note gives the song harmony, energy. As the week goes on the volume and rhythm of the song increases. The walls reverberate to a new beat.
All too soon the song is finished. The sound dies down. Silence returns. But the song goes on. A song of hope, achievement and satisfaction. Carried away to be sung at home.
And then the next song starts. Many of the notes are the same but this is a new song, a new team. And so the cycle continues until finally the building is complete. The walls are quiet now, covered in the handprints of those who worked there. Imprints left forever.
Now the building is ready to sing it's own song. A song of safety, hope, justice, equality and empowerment as beneficiaries learn new skills, creating new opportunities and new life, a new song.
As beneficiaries become more independent, gain employment so they take their song out and the music spreads. From those first tentative notes the land will ring to a new song. Many will see and hear.
From those few days work, grows a legacy beyond our imagination.
To sign up for a Global Village trip like Alan click here, or to read more volunteer stories click here.