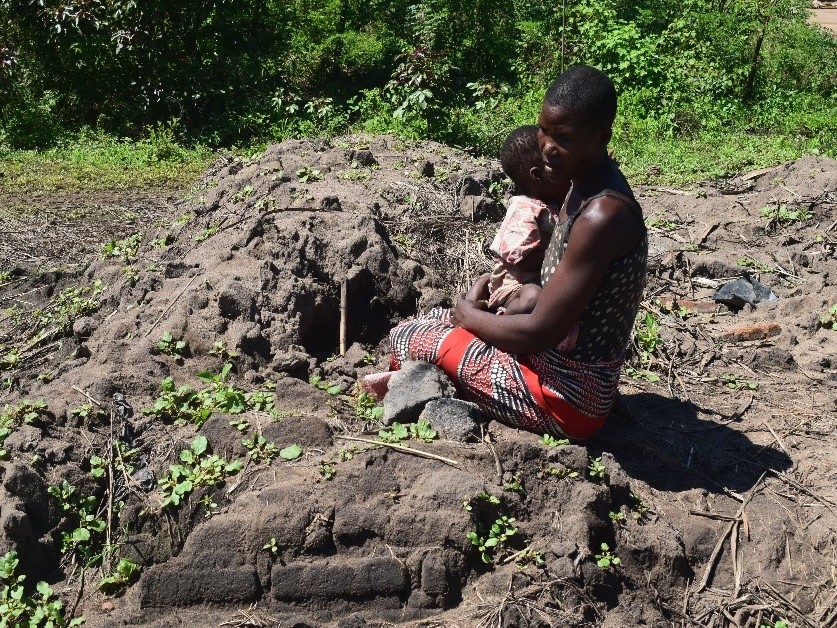 "As soon as the water dries, I would like to go back and rebuild my life."- Grace January
Grace January, a single mother with six children, from Sitima Village in Chabuku is one of those affected by the devastating floods in Malawi.
"It was just like any other day. I was having supper with my children when suddenly I heard people shouting 'Water! Water! Water!'" remembers Grace.
Grace saw the water coming towards her home, and she immediately took her children and led them to a higher ground. When she came back to collect her belongings, water levels were up to her waist. She couldn't even enter her house.
"When I went back to my children, more people were also rushing to a higher ground. The water kept rising, and the next day it reached the church we were staying in. We were forced to climb the trees. Canoes ferried people to higher ground. Crocodiles were roaming around and we were at risk of being attacked by them," said Grace.
It was two days until the water levels started to recede and Grace & her family could come down from the trees. When they returned to their home, Grace saw that her home, crops and belongings had all been swept away by the floods. She and her children are currently staying in temporary shelter until it is dry enough to reconstruct their house.