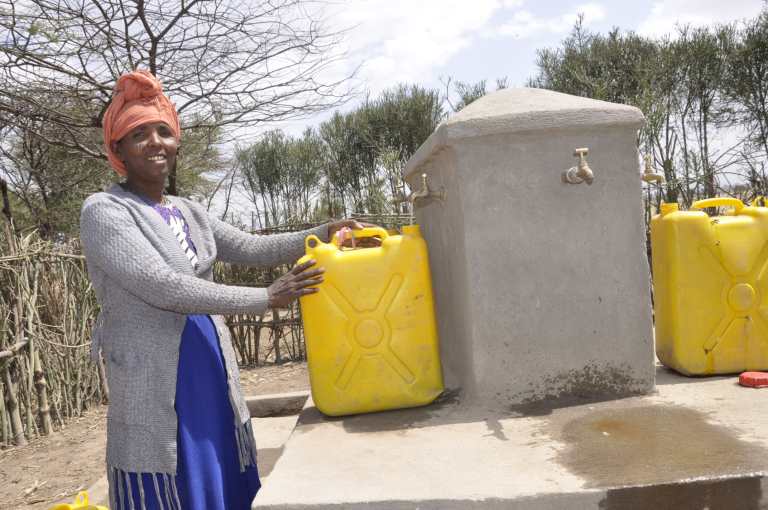 Gishu Hussen lives in Gubata Arjo, Ethiopia. Gishu used to travel 2 hours to fetch water for her family of 12. At times she would be forced to carry a 20 litre jerrycan on her back.
"Water collected in that way was not sufficient to my family. We were not able to wash our clothes and keep our personal hygiene. We suffered a lot for years. My children spent time to assist me to fetch water and they did not have time to go to school."
Habitat Ethiopia has constructed four public water points in Gubata Arjo Kebele through WASH Resilience Building Project.  One of the water points is in front of Gishu's home. Gishu explained how Habitat Ethiopia's work has changed her life:
"Now we are very happy to get safe water near our home. Now we use clean water; this improves our family's health. We wash our clothes and take showers frequently. We keep the water point safe, so that we can use it for a long time to come."