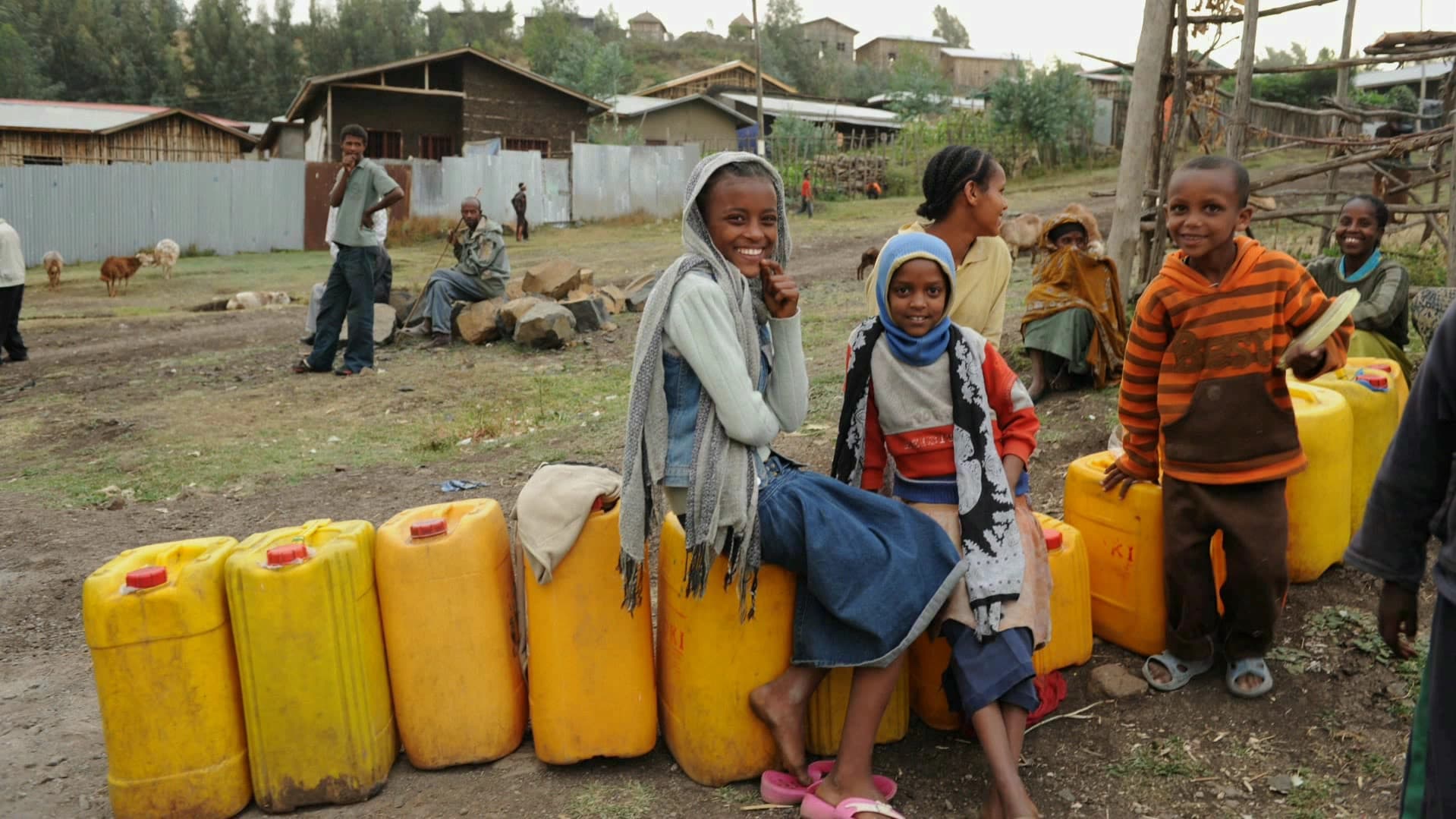 For us, sharing a toilet with hundreds of people is a far cry from reality. But in Addis Ababa, where more than 80% of the city's 2.74 million residents live in slum areas, this is normality.
In these areas, large communities share make-shift kitchens and toilets, which are extremely unhygienic and dangerous to be around. Already structurally unsafe and made worse by daily use, these communal facilities contribute to the spread of diseases and other health problems. 
Abrehat Solomon is one of the thousands of beneficiaries Habitat has supported in Ethiopia.  Her house was barely standing, made from decaying wood and sheets of corrugated metal, her home was exposed to all weather conditions and diseases.
Like most families in Addis Ababa, Abrehat cooked her meals on a wood burning stove, a practice which has proven to be extremely detrimental to health and well-being because it leads to excessive smoke inhalation, and permanent damage to the lungs and respiratory system.
But there is no alternative. This is the cramped space in which the family must cook, live and sleep.
What's more, the shared toilet is situated right outside their front door, so there really is no escaping this uncomfortable life.
Residents of the Addis Abba slums have faced constant problems with toilets and sanitation their whole lives. As a result, many have had constant bouts been of disease and illness, such as diarrhoea and cholera.
As we know, having access to basic sanitation and clean water are simple needs, but they are often overlooked. However, the outbreak of coronavirus has been a critical reminder of their utmost importance.
 "We need the same things that everyone else in the world needs." – Talegegn
It is for these reasons that we have spent years working with families in the slums around Addis Ababa to construct new kitchens and toilet spaces that are safe and healthy. This is part of our larger Water and Sanitation initiative, which aims to alleviate extreme poverty in Ethiopia for thousands of people by helping them meet their most basic needs.
Abrehat was thrilled by the news we were going to help her build a new life :
"For me, my family and neighbourhood – this will be a big change… we all believe that these new facilities will bring us a new healthier life." 
We believe these improved facilities will totally transform many slum dwellers' lives, including Talegegn's another resident, who told us:
"We can now see the sunrise and are opening our eyes. All the adults, children, everyone is really excited. We cannot explain the joy."
Sadly, there are still millions of people across the globe who feel trapped in the poverty cycle. Families believe they can do no better as there seems to be no money, no choice, no get out.
Success stories like this one bring us and those families hope. They prove that if we can work together, especially now, we will get closer to meeting everyone's needs.