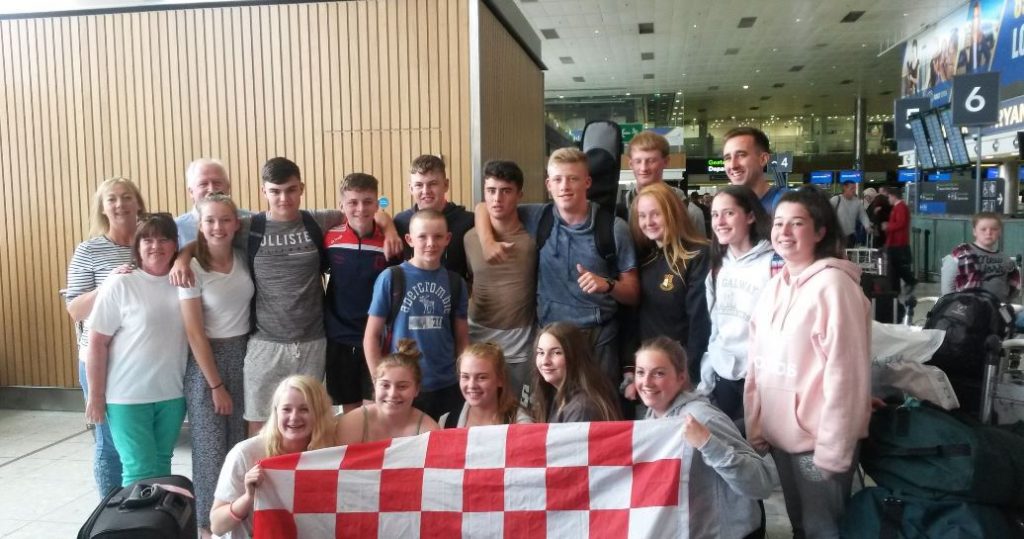 When people ask me to explain my trip to Zambia I'm lost for words. How can I explain the best experience of my life so far through words? I never expected spending time in a village called Chipulukusu would impact my life so much. I went over not knowing what to expect and slightly apprehensive of the fact I didn't know some of the people I was going with. Now every time I talk about Zambia I can't help but smile. I'm smiling at all the amazing friendships I made with people I would never expect to be friends with. At all the incredibly happy people we met in Chipulukusu. From young to old every person we met was kind, welcoming and generous although they had very little. At all the incredible memories I made, whether it was sitting around the campfire singing, talking to the builders on the work site or giving the house keys to the three women is something that I will never forget. These memories are the ones that will stick with me for the rest of my life. I'm so grateful that I got the opportunity to go and I would give anything to go back. I'd like to say thank you to our amazing leaders Michael Donnelly, Marie Moore, Catherine Mullally and John Sheanon without them this trip wouldn't have been as special and wouldn't have been possible. I'd also like to thank the group form 2016 for answering all our questions and helping us when we needed it, without them this trip wouldn't have happened. – Róisín
The 18 days I spent in Zambia were without a doubt the best time of my life, they were full of unforgettable moments that will stick with me for the rest of my life and will undoubtedly change who I am forever. The small village that we stayed in was called Chipulukusu and was what would be considered a slum, yet the people there showed nothing but joy and kindness throughout our stay. The women who cooked for us were extremely friendly and would boil us water for showers and even taught us a Zambian song and dance! Every time we walked to work we would have children running to hold our hands or get on our shoulders. However, this trip was by no means a holiday.
During our stay in the village we built a total of three houses between us. After a very brief introduction on the first day we were thrown straight into it as we started laying the blocks. However, it didn't stop at block laying as we also plastered, poured the floors and put in the windows. This was no easy work yet it was worth it in every way as our hard work was rewarded when we had our closing ceremony and got to hand the keys over to the women who we built the houses for. I have never seen so much joy before from anyone. These three women weren't able to use words to describe how happy they were but showed their gratitude by constantly hugging us and singing with happiness. We spent that morning dancing together in celebration while a few hundred of the locals circled us to watch.
I will never forget the people I met. There were so many people with such interesting stories. I made such strong bonds with some including a woman we met called Fiona who was from South Africa and set up her own school and a builder called Dennis who was building to pay his way through school. One of the most important things however was the group of people I went with, I didn't know the majority of them a few months back yet now I would consider them to be some of my best friends. Also a massive thank you is in order for our leaders, this trip happened because of them and for that I am eternally grateful. Also to last year's group who answered any questions we had no matter how frequently. One final thanks is also needed for all those who helped us get to Zambia with their kind and generous donations towards our trip or our parents who helped us fundraise and get all we needed. This trip will be forever imprinted in my mind and not a day has gone since coming back when I haven't dreamt about going back to live it all again. – Mike