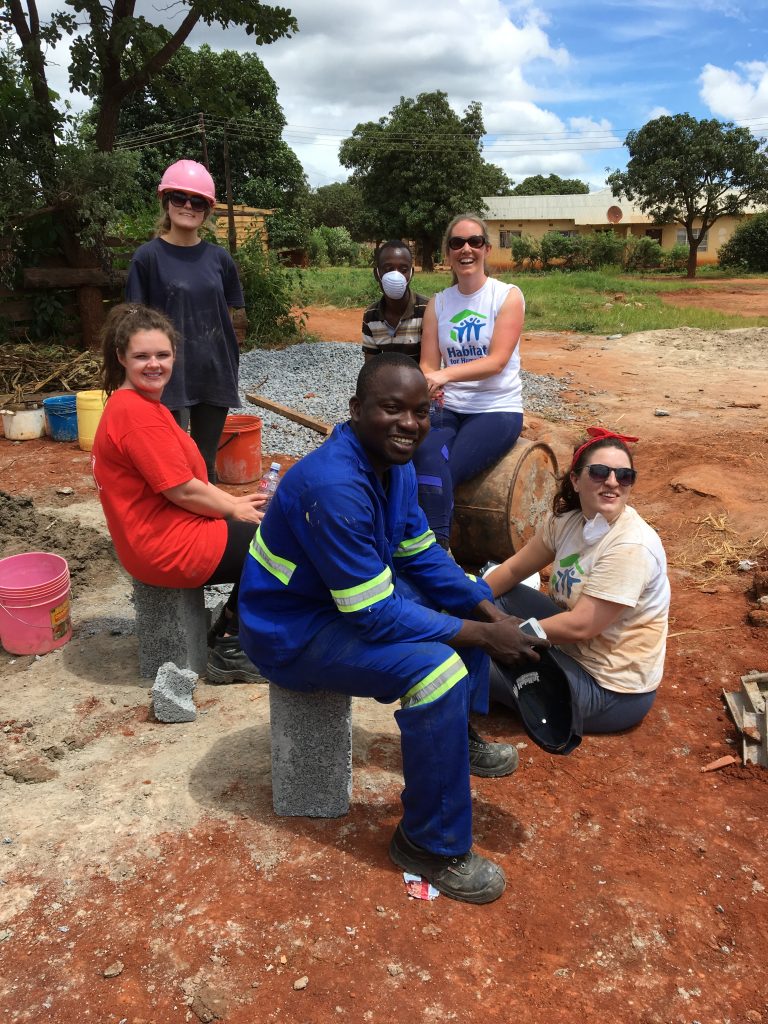 The team spent two weeks in the community of Twapia, Ndola, helping local woman Margaret, and her son, Gilbert, to build a safe and decent home. The team also contributed to the building of Victoria Kangwa's home.
"Margaret and Victoria were two widows who lived in little mud shacks. Both of the ladies' sons helped out on the build and both of the ladies helped out too. I loved every minute of it – especially building and cooking with the women." – Miriam Hickey.
"It was really great to get to really know the person who would be living in the house."  – Law Society of Ireland Habitat volunteer, Susanne Cunningham.
"The trip has definitely changed my outlook on life. I appreciate the small things more now. I will never forget my time in Twapia, and the lovely people that I spent a great two weeks with." – Law Society of Ireland Habitat volunteer, John Milligan.
"The closing ceremony was the highlight of the trip for me. It was great to finally see the house completed and handing over the keys to Margaret was fantastic." – Ruth Bannan.
Along with building homes in Zambia, the team successfully trained vulnerable families in Succession Planning and Will Writing in the Twapia compound in Ndola, Zambia. This training was aimed at increasing knowledge of the importance of will writing to protect the orphans and vulnerable children in their care from property grabbing.
Habitat for Humanity has been building homes in Zambia since 1984. It is one of the few NGOs providing holistic results focussing on issues related to gender and vulnerable groups, such as security of tenure and inheritance rights. To date, Habitat for Humanity Zambia has served or affected a total of 99,558 vulnerable people.