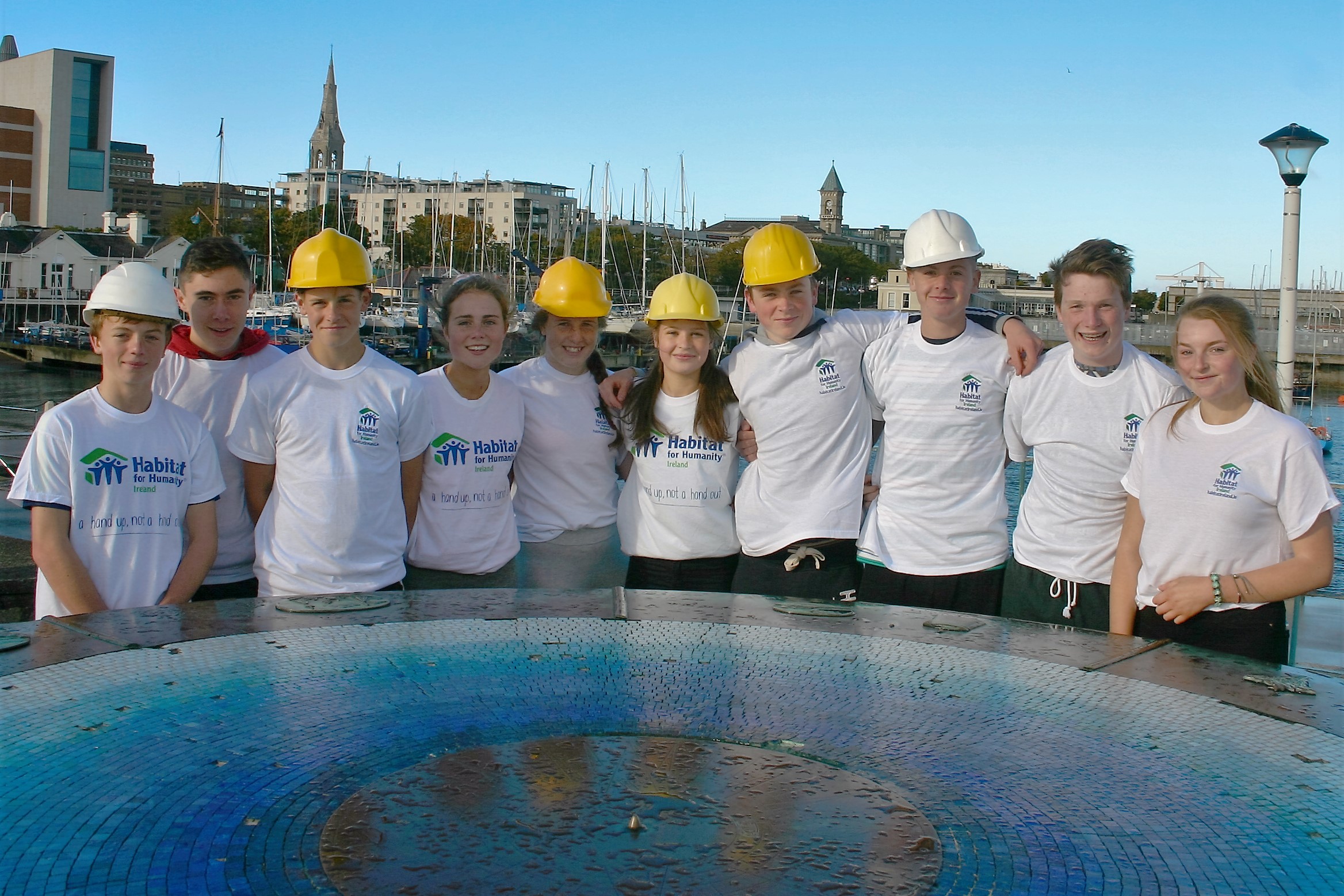 "For going on a Habitat for Humanity trip is much for than a simple act of benevolence, it is a cultural exchange. Our gift was monetary in nature and the gift of the Zambian people was their beautiful culture, which they gave selflessly. I will never be able to repay for the incredible experience I had, but with tear glazed eyes upon departure, I promised my Zambian friends that I would be back." – Declan Murphy, Gonzaga College Dublin.
"I love Habitat's approach of 'a hand up, not a hand out' because the best part of our trip, for me, was getting to work with family members who would soon be calling this place home. We may not have spoken the same language as the builders but it didn't stop us from working together to achieve something great." – Sophie Hopkins, Rathdown School
"So far in my life, deciding to take part in Habitat has been the single best decision I have made. Romania is a beautiful country and the people are so friendly. I really enjoy working alongside the families on site because it gave me a real sense of how important the work we have been doing is." – James, Old Bawn Community School
In Romania, many rural communities have no access to piped water and live in cramped and crumbling apartment blocks. In the slums of Lesotho's capital Maseru, as many of 15 families may share one toilet. Currently 12% of Zambians are infected with HIV/AIDS, with 11% of children under 18 having lost one or both parents.
A huge THANK YOU to Old Bawn Community School, Wesley College, The High School, Loreto Abbey Dalkey, Gonzaga College, Rathdown School, Dun Laoghaire Cuala GAA team, and our Summer Youth Build team! Your support helped empower families to build brighter futures.