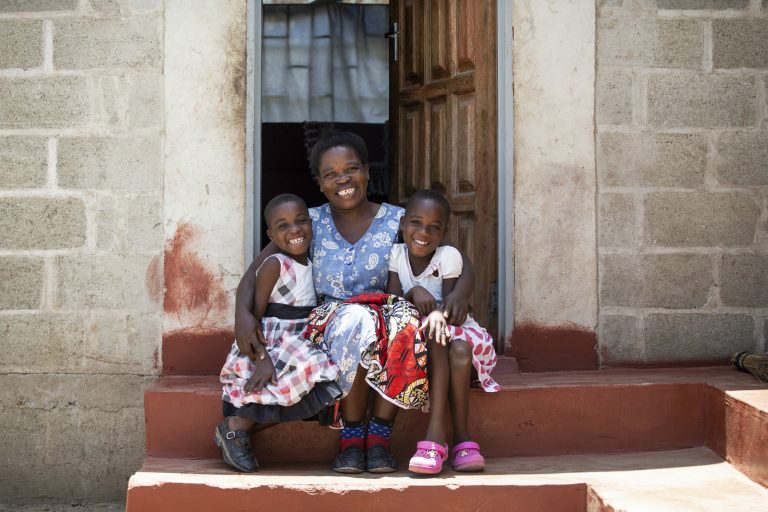 This is Gertrude. She lives in her Habitat home in Makalulu, Zambia, with her twin daughters, Naomi and Ruth.
Like many women in Zambia and around the world, Gertrude has struggled to give her daughters a safe & secure place to grow.
In Zambia & Malawi, our long-term partnerships are focused on supporting Habitat's Orphaned and Vulnerable Children programmes. The programme builds homes alongside the most vulnerable in the community.
At Habitat, we believe that a safe home is the foundation for breaking the cycle of poverty. Families are healthier, children do better in school and parents have a chance to earn a stable income.
Gertrude now sells tomatoes and charcoal from a small spot on the edge of her property, an opportunity and income stream she had never had before.
"It is a very strong house, I never dreamed that I would have such a strong house." – Gertrude
Every day, Habitat for Humanity works beside families to build, renovate or repair their home in 70 countries around the world.
This Christmas- be a part of this life-changing work & raise funds so that others like Gertrude, Ruth & Naomi have a decent place to call home.
This Christmas, build hope and raise funds for those without a safe place to call home. Join our Gingerbread House Challenge!