During our first Habitat trip to Dessie in Ethiopia we met a little girl called Ephata.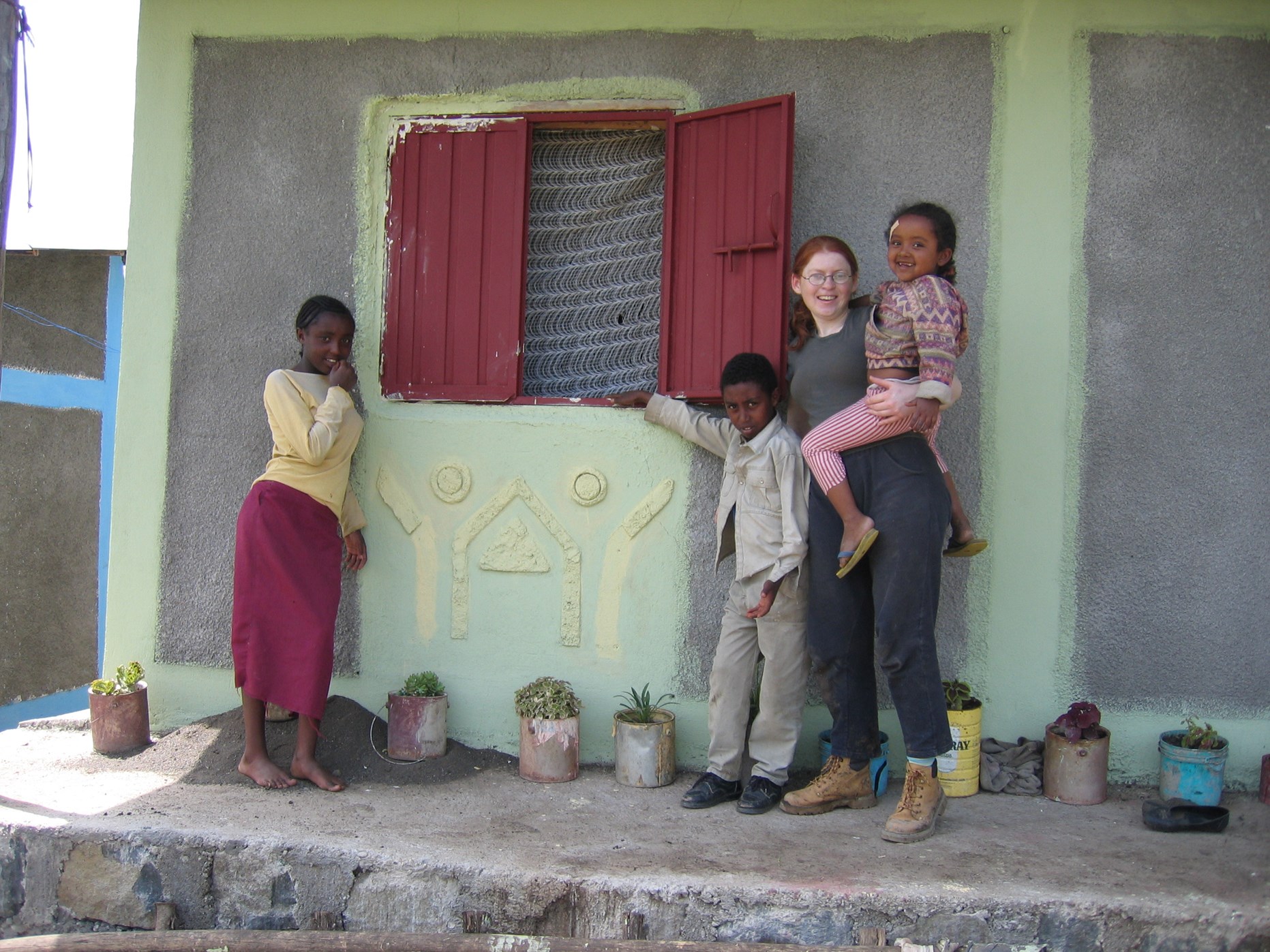 There she is outside her Habitat home with one of our team members, Paula. I love that name Ephata because it reminds me of the Hebrew word which translated means Be Opened. Jesus used that word when he cured the man who couldn't hear or talk. Since meeting Ephata I've often reflected upon how Habitat for Humanity has opened not just ears and mouths but hearts and homes to so many families in need.
That work of opening is powerfully captured in Habitat's successful Open Doors campaign which encourages us all to open the doors of our homes to help those who have no home.
All this against the backdrop of the worst refugee crisis in Europe since World War II and in a world where 1.6 billion people will not have a proper place to call home tonight!
Opening doors is what Habitat is all about – not just doors of houses but doors of opportunity, love and mercy. To mark this special Jubilee Year of Mercy Pope Francis opened the symbolic Door of Mercy in Rome "through which" in Francis' own words "anyone who enters will experience the love of God who consoles, pardons and instills hope."
To mark this special Jubilee Year of Mercy Pope Francis opened the symbolic Door of Mercy in Rome "through which" in Francis' own words "anyone who enters will experience the love of God who consoles, pardons and instills hope."
Doors are hugely symbolic - we couldn't do without them. Physical doors close to bring protection and security – they mark the place we call home and give us a safe space to live and raise our families. But often the most important doors are the invisible ones – in our minds and hearts. If they remain shut they can exclude and separate us from each other and God. Doors make a real difference to so many in Habitat.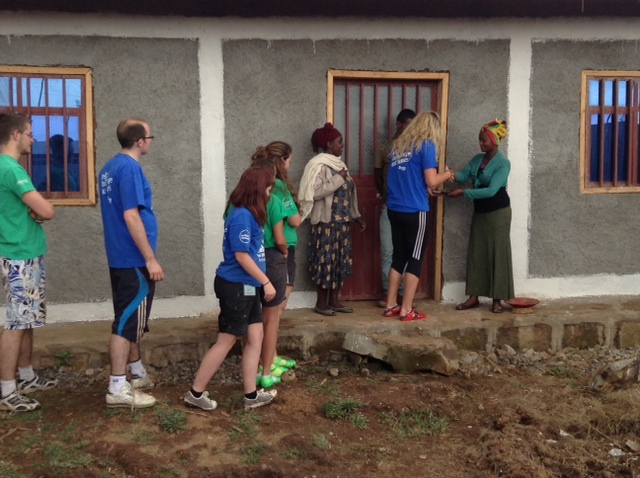 Here is one of our teams opening the door of a new house in Debre Berhan in Ethiopia, one of the largest Habitat affiliates anywhere in the world with almost 600 new homes.
We were there back in 2006 to help build the first 20 on that site. It's always humbling to see how far Habitat's work has come and the difference it makes. But it's even more important to be open to where we're going and to cross new thresholds of hope into a world where everyone has a proper place to live.
As we gather this evening to celebrate Habitat's work we might think about what doors we can open. Why not take the time to meet someone you haven't met before and open new doors of friendship? As we reflect on the world we live in and the world we'd like to see what doors need to be opened to make our dream a reality?
Over the past 11 years so many doors have been opened not just for Habitat homeowners in Ethiopia but also for our students, young people and volunteers. For some their involvement with Habitat has steered them into the world of International Development. For others the way they have been openly welcomed by the people of Ethiopia has opened their hearts and minds to a new way of seeing how the world works. Doors help us to meet and share, to break bread and find new life.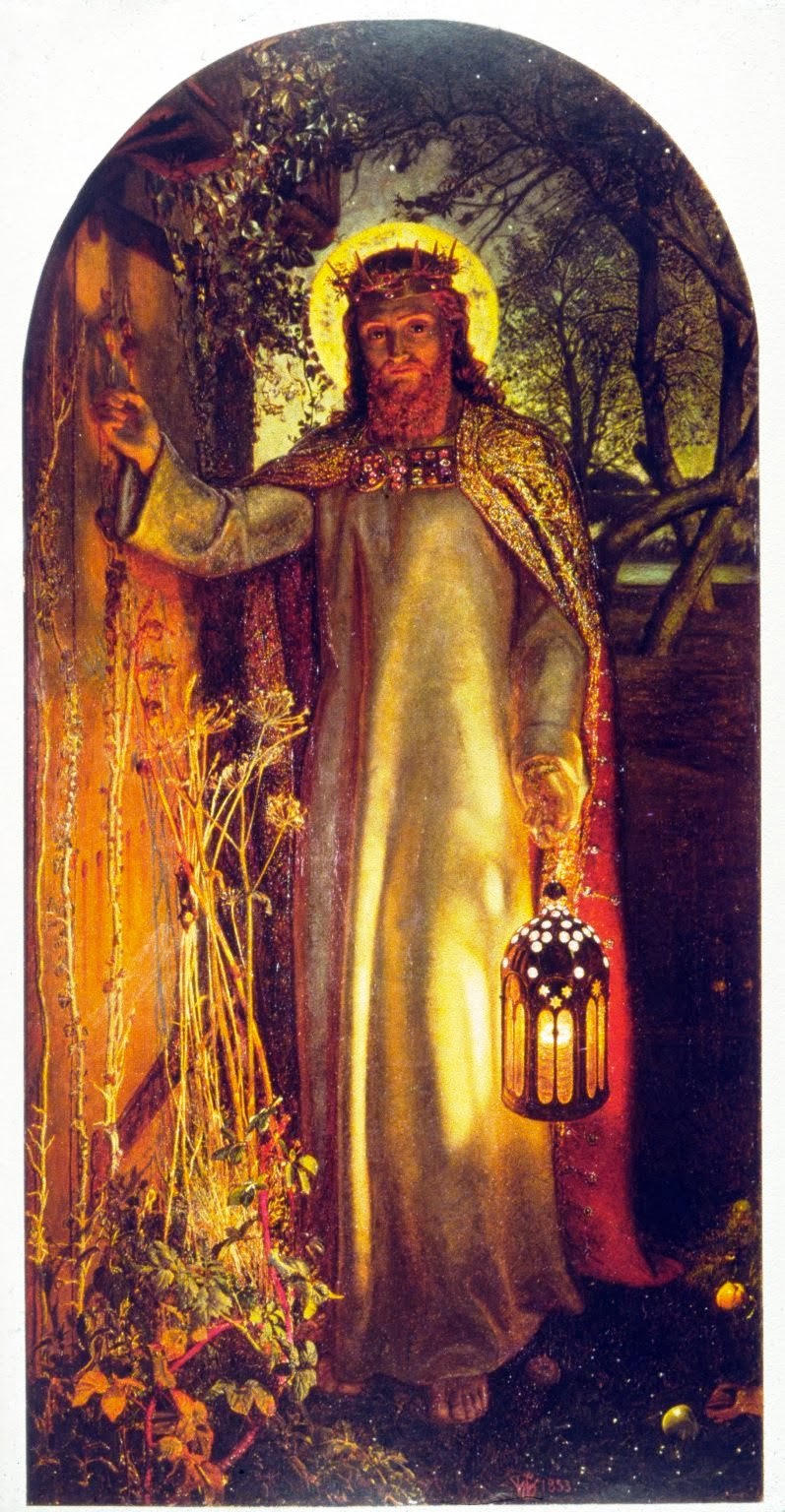 Here's another famous door. This one is part of a painting by the English artist William Holman Hunt. The original is in Keble College in Oxford and is more than 150 years old. A life-size copy can be viewed in St Paul's Cathedral in London.
The figure in the painting is Christ distinguishable by his kingly robe, crown of thorns and halo. He's travelling through a wood in the dark of night carrying a lantern pointing to the painting's title: The Light of the World. He's standing at a door, overgrown with plants and weeds, denoting that it probably hasn't been opened for some time.
Back in 1853 when Holman Hunt completed his masterpiece he unveiled it to close friends as was the custom in those days. They remarked on its beauty and detail but then suddenly noticed a glaring omission. There was no handle on the door. Eventually they plucked up the courage to point out Hunt's obvious mistake. To which he replied: That's not a mistake – it's very deliberate! The artist went on to explain that this door was a symbol for the human heart and there's only one handle – it's on the inside.
Only we can open the door of our heart to Christ. He will never force his way in. But if we do open the door then we too can receive the light of the world.
May Holman Hunt's painting and that little girl Ephata from Dessie in Ethiopia challenge all of us to be opened, to open the doors of our hearts and discover the light that shows us the way forward into the Kingdom of God. That Kingdom is a place where there is room for everyone and nobody need feel left outside.
May Habitat for Humanity continue to open many more doors of mercy and hope, to new homes and opportunities.
As a simple chant from the Taize community in France puts it: The Kingdom of God is justice and peace and joy in the Holy Spirit. Come Lord and open in us the gates of your Kingdom.
Let that be our prayer, our hope, our song, let's open those doors and gates and discover that we are the Kingdom!
Watch this video about the impact of our Ethiopia Partnership: 
Donate to support this life-changing work here.