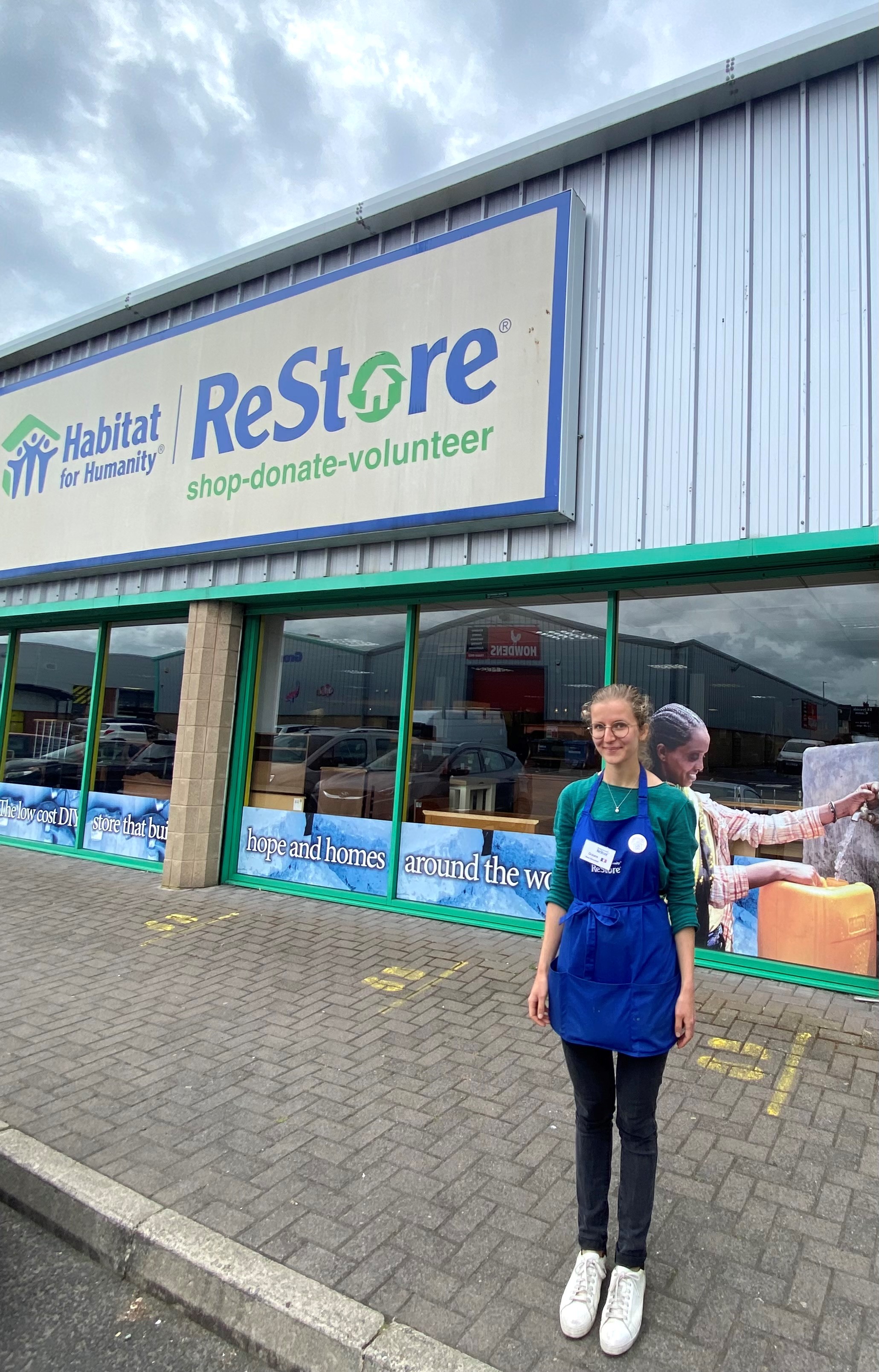 Océane travelled to Ireland from France last September, and despite having to quarantine and endure two lockdown periods away from home, she was always positive and willing to do whatever was needed to help. We asked Océane about to share something of her experience of the last year;
What has been good?
This adventure has been so good for me because I learnt a lot about the realities of our world but also about myself. Also I met amazing people who dedicate their lives to others. They are so inspiring.
What was the biggest lockdown challenge?
Being in lockdown here has been obviously a challenge because the time was long and I was far awat from family and my friends. But in the same time I had the support of my new friends and above all of the Habitat family. During the lockdown I enjoyed also to discover around me by walking. I remember climbing Divis and Black Mountain and it's just so nice that even by living in a town to arrive so quickly in a place when you can be surrounded by nature.
How have you seen Habitat help people?
Habitat is so important and helpful. They help people in so many ways! Our customers can buy furniture for low prices and that is so important for them. Then thanks to the funds that we get with our sales we are able help others here and build homes around the world. Finally the volunteering experience that they offer help people to gain skills, confidence and open-mindedness.
Océane will be very much missed, not least for her baking and the wonderful French Cheese but most of all for her flexibility and her passion to serve. The Habitat family in Ireland wish her blessings for all that lies ahead.
To learn more about the volunteering opportunities available in ReStore click here, or you can read more volunteer stories here.