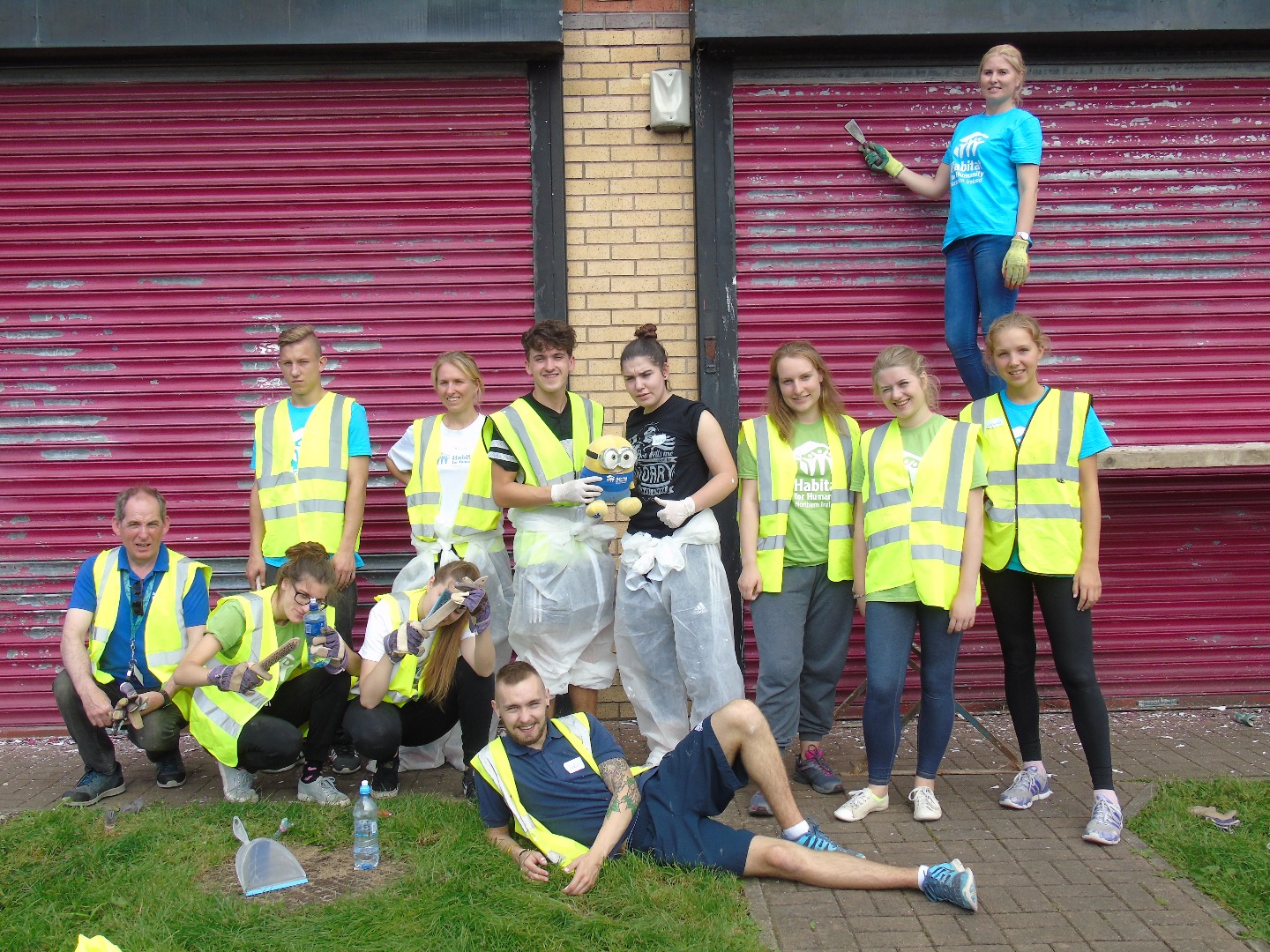 They are joined onsite with young people from Northern Ireland's Children's Enterprise (NICE) to help give the Welcome Organisation's centre on Townsend Street a facelift. The group have rolled up their sleeves and are working hard painting.
Earlier in the summer, 15 young people from NICE travelled with Habitat NI to Warsaw to support a similar project with Habitat Poland, converting an attic space into 7 flats for marginalised young men.
This initiative is supported by Erasmus and is an exciting opportunity to build relationships and understanding across communities and cultures while making a big difference to people in need. It aims to encourage young people to think critically about the world around them and become life-long active citizens who build bridges and challenge stereotypes.
Keep up to date with the team's progress on our Facebook page.