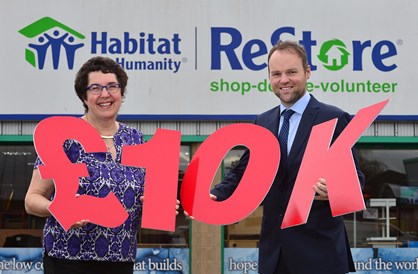 Managing Director of CTS Projects, Connaire McGreevey, shares why he struck up the £10K a year partnership.
"For me it is so important to give something back. I may be successful now but I don't come a luxury or well-off background. A home is a safe refuge, it represents security and is somewhere that everything else stems from."
"The aim of our collaboration is to help even more people lift themselves out of poverty, both locally and across the world, and find a sense of hope."
Get in touch now to learn how you company can partner with Habitat to build your team, build your brand and give back to communities in need. Learn more here or read more stories from our Spring 2017 newsletter here.