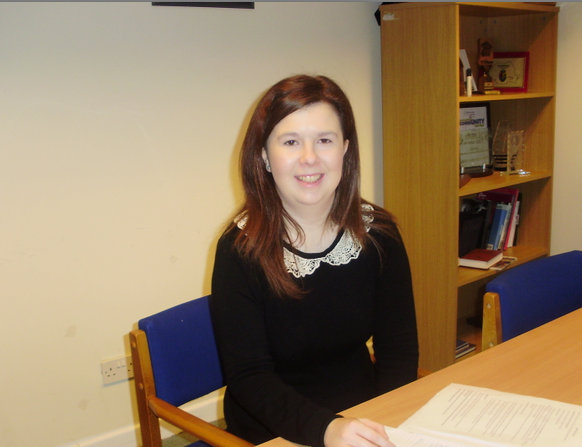 Last week, Rachel Harvey from Lisburn joined the Habitat NI team through the Youth Employment Scheme. Rachel shared with us her hopes for her time with us.     
The reason I have chosen to work for Habitat for Humanity is because as a Business Management Graduate I needed to gain work experience  that would allow me enter full-time employment. When I found Habitat for Humanity had a role available to support events under the YES scheme I was absolutely thrilled, as this was exactly the experience I was looking for.
Habitat for Humanity is a well established organisation and I was already familiar with their working culture as I carried out work experience in their Belfast Offices in 2012. This really took the nerves off starting a new place. Habitat has a very welcoming environment and I felt that I could quickly fit back in. As this post is due to last six months, I will be working to help promote events for Habitat NI's 21st birthday, including The Priests concert in May and Shack Attack in August. I'm also helping with ReStore promotion including advertising items on Gumtree.
I am really looking forward to my time at Habitat for Humanity. My goal is to gain enough experience that will allow me to start of my career as a Marketing Assistant.