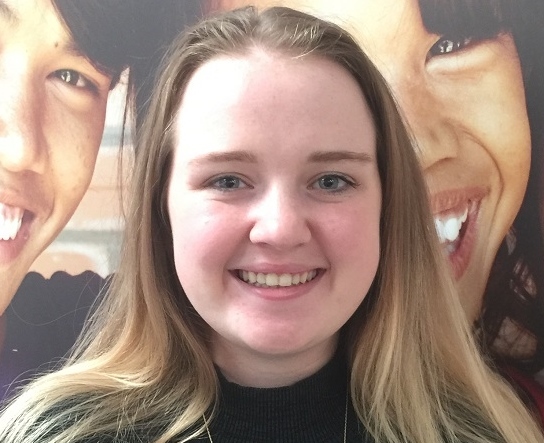 I applied for the Habitat for Humanity internship to gain experience in the marketing and communications sector. It is very difficult for a graduate to find a job they are passionate about, so I was thrilled to receive the offer as communications assistant for the next three months, in such a rewarding role.
I was made to feel so welcome on my first day, and spent most of my time learning more about Habitat for Humanity, and the role it plays both abroad and at home, as well as the role I would be playing during my time here. I was also given a tour of the building I would be working in, including the ReStore downstairs, which I will be involved in marketing.
While I thought that the end of the summer may have been a reasonably quiet time to start in Habitat, I was quickly proven wrong. With huge events such as Shack Attack and Big Build just around the corner, I was shown how things were done, and began to help with the marketing effort. It is so interesting to see how a big fundraising or marketing event is put together from inside the organisation.
Shack Attack will be taking place in early September, and so my first month of employment will be spent preparing for this event. No doubt I'll be dragging my family and friends along on September 3rd to take part in what I believe is an amazing way to raise awareness and funds for those in need.
I'm really looking forward to the next few months spent with Habitat for Humanity, and hope that I will be gaining valuable experience while doing something I'm excited about every day.
Will you come and join me at Shack Attack? Find out more information here.