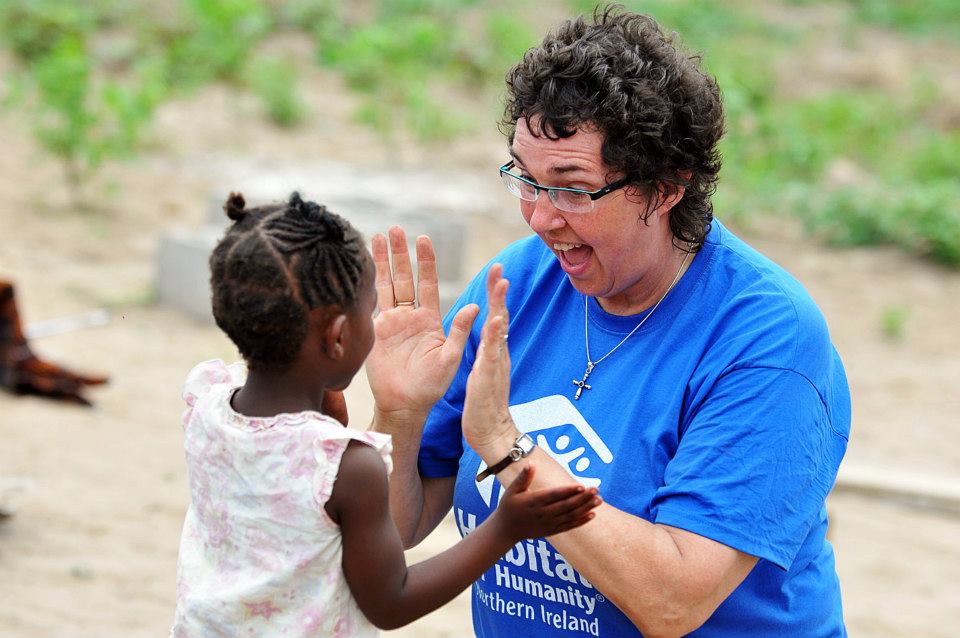 On Christmas Eve Jenny Williams, Habitat NI's CEO thinks about how love changes everything.

'This is how much God loved the world: He gave his Son, his one and only Son.' John 3:16

On Christmas Eve my thoughts turn again to what that love means for our world – the great power of His love and the power of powerlessness. Jesus was born as a baby to show us how to walk in love with God and with one another. 

Love came down at Christmas

Love that challenges and empowers us to live in love, hope, justice and compassion.
 
The Habitat people I have met reflect that love. My colleagues, here and around the world; whose passion is building a better world; volunteers whose love for their neighbour motivates them to serve and Habitat homeowners whose faith and hope can teach us so much.

Homeowners like Pyari, a mum like me from Bangalore who had to struggle every day just to get the most basic things, her dreams for her family were limited only by her lack of resources. She wanted to share whatever she had with us; cups of chai, Indian sweets, a chance to play with her beautiful children. Though we couldn't speak more than the couple of words of Kannada which Habitat had put in the information handbook, we understood each other – the language of love, given and received was enough. 

At this very minute in communities around the world Habitat is putting God's love into action; building and renovating homes, helping families get access to micro-finance, responding with safe shelter after disasters like the Philippines, always enabling families to be less vulnerable and more resilient.

My prayer for 2014 is that 'Love shall be our token; love be yours and love be mine'
'Love came down at Christmas' was written by Christina Rossetti and first published in 1885