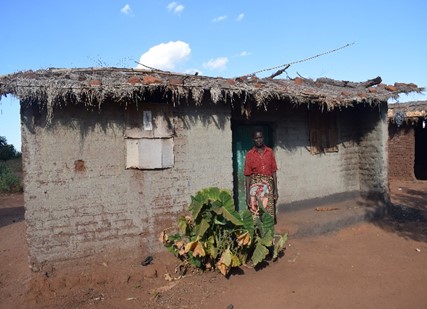 At 51 years old, Esther is a care giver to four children.  
Although all the children she looks after are not her own, Esther does her best to provide basic needs for the children from what she earns from doing piece works. Esther also suffers from health problems and so struggles to work as well as looking after the children.
The family's house has a grass thatched roof and it has no proper windows, so there is poor circulation of air in and out of the house. The condition of the house makes it easy for the household to get sick. They also suffer from malaria, as they do not mosquito nets to sleep under.
As part of Big Build 2019, Esther will work alongside volunteers from across Ireland to build a safe & secure place, that she can call home.
This World Habitat Day, raise your voice for families like Esther's, who are still fighting for their right to safe shelter.