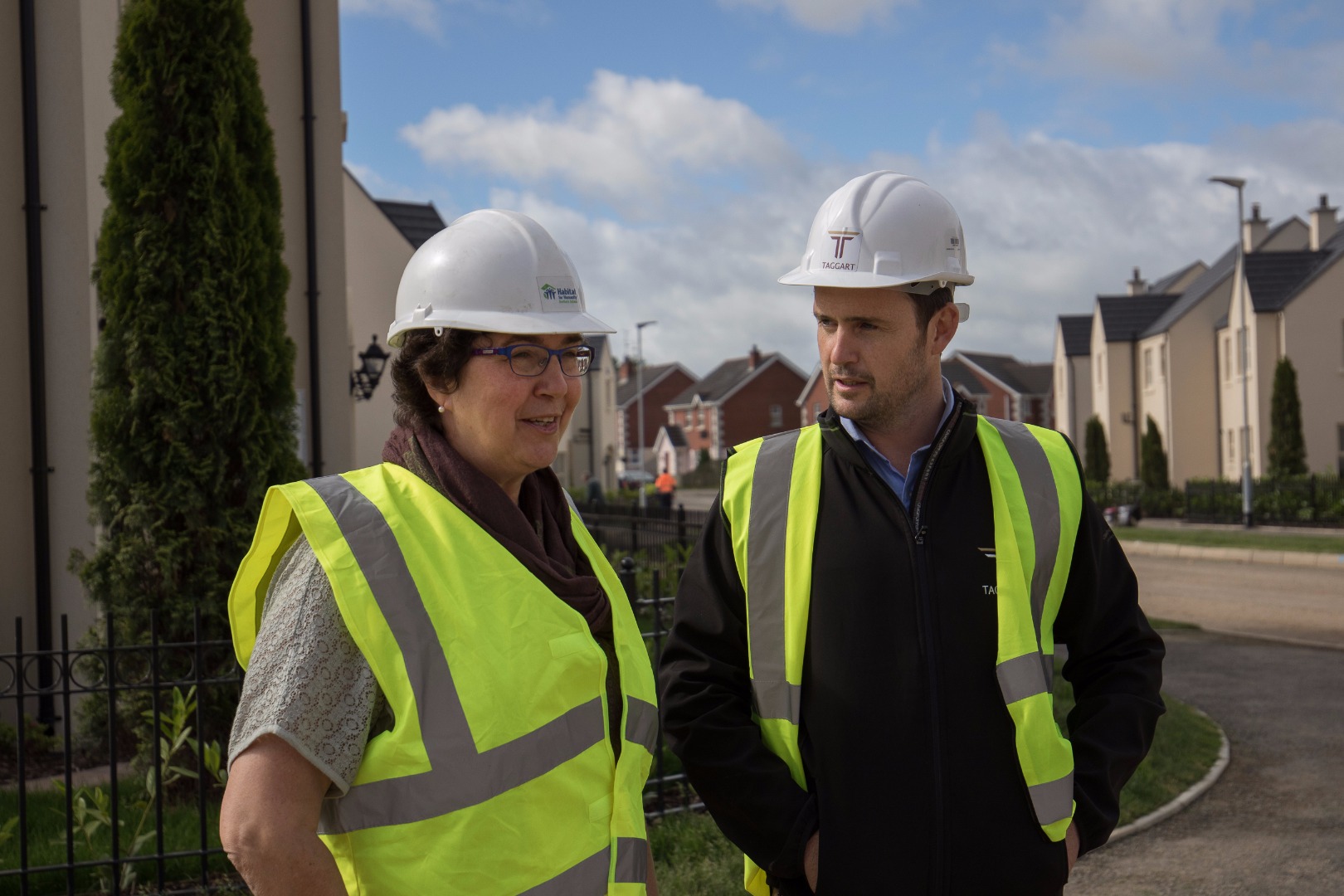 We are very excited that a group of volunteers from Taggart Homes will join Big Build in Romania this October.
They will help build 40 homes in one week beside families in need, celebrating 40 years since our founding. The company is also raising £10,000 to support our work; empowering vulnerable families to improve the place they call home. 
We are delighted to have Taggart Homes onboard and hope this will be the beginning of a long partnership. The construction company is building 82 new homes at Plantation View in Limavady, and 260 new homes at Culmore Rd and 280 new homes at Crescent Link in Derry City.
"At Taggart Homes we know families build their future on the foundation of a good home. That's why we're supporting Habitat's Big Build; giving 40 hard-working families the opportunity to build a brighter future. We hope this is the beginning of a long partnership with Habitat, which will reach hundreds of families in need," said Ryan Byrne, Marketing Director of Taggart Homes.
Our seventh annual Big Build will take place in Bacau, Romania between 1st-8th October. In Romania, more than 5 million people live in poor housing which is overcrowded and in need of repair. We partner with families and communities to build simple homes and offer a hand-up out of poverty. 
Jenny Williams, Chief Executive of Habitat NI, said: "We are excited to partner with Taggart Homes; their support will make a big difference to families in urgent need of a safe place to call home.
"It's a shocking statistic that one in four people in our world live in poor conditions. Safe shelter saves lives and thanks to this generous support more families will be healthier, children will do better in school and parents will have the chance to earn a stable income. Home is the start of it, for all of us."
It is not too late to join the volunteers in Romania this October! To learn more click here or call 028 92 635 635.