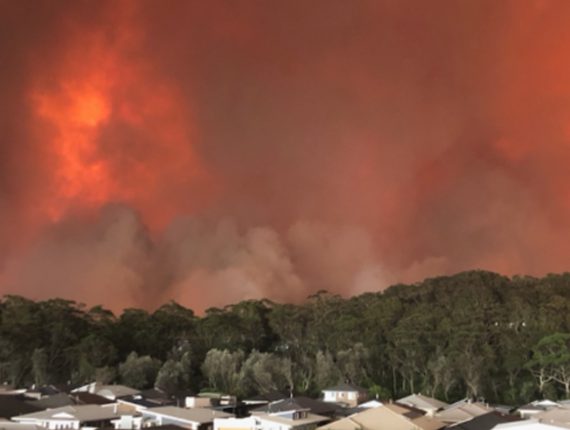 The intensity and extent of the fires, as well as the extreme fire weather conditions with above-average temperatures and drought, are described as unprecedented in the history of the regular bushfires in Australia. Over 10 million hectares have been burned since the first fires broke out in October 2019. 25 people and more than a billion animals are said to have died; some completely destroyed cities and around 2,000 houses burned down are also reported.
Habitat for Humanity Australia has committed to providing recovery services to fire-affected families. Habitat's Disaster Recovery Team will be on the ground when the smoke clears, restoring hope to communities affected.
While the immediate needs are to extinguish the fires, there are many resources already on the ground for the immediate relief and response phase. When the dust and ash has cleared it is a crucial time for families who will need help. With your support, Habitat will be there to help salvage and rebuild, assisting homeowners. 
The work is expected to begin from mid-February, starting in Cudlee Creek, South Australia where 86 homes have been destroyed.
Habitat Australia's team was there in the aftermath of the 2009 Black Saturday Victorian Fires, the 2013 NSW Blue Mountains Fires and the 2015 South Australian Sampson Flat Fires and with your support, will again be supporting those affected this year. For as long as it takes.
They will work alongside the families affected, helping clean up communities, salvaging, sorting and piling of debris including homes, sheds, outbuildings, fencing and trees.
Every donation will help families and communities get back on their feet during a crucial time of need.  The devastation is huge and will take many months, even years, to recover from. Give what you can today, to support those worst affected.