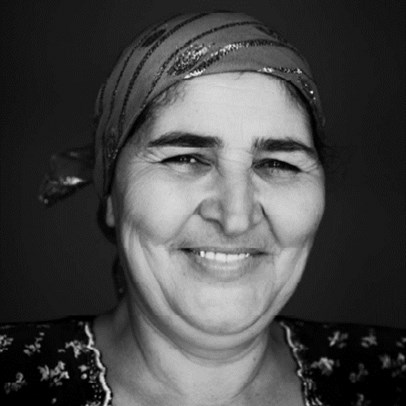 The land is not for women
Shamsikhon comes from a village of a few thousand people In the Kumsangir area of Tajikistan. She sits, smiling, In her cheerful garden full of watermelon, peppers, and herbs, but it is only recently that she has been able to smile again.
Tajikistan has strong traditions that work against women who head households. In rural areas. for example, it is frowned upon for women to meet men alone outside of the family.
So, after Shamsikhon divorced her husband a few years ago, she was desperate for help to repair the house she lived in with her six children. She was left with very few options.
"Seeing my six children suffer, I had to do something" she says.
She found a solution through Habitat for Humanity. She was provided with a loan to fix her roof and walls, and with guidance about how to get the work done. Her children were given a better environment, and one son is now working in Russia, sending home money every month. When Shamshikson remembers him, there is sadness in her eyes. But that is a different story.