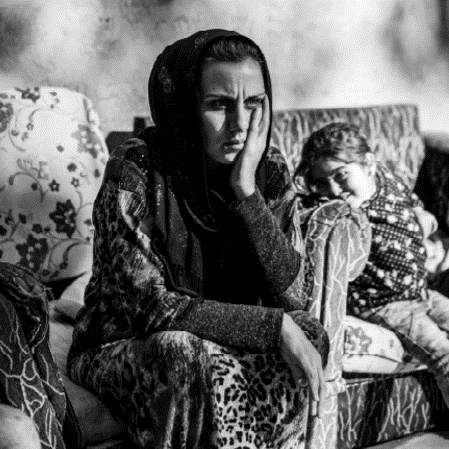 Waiting to return home
Nour, together with her husband and three children, fled Syria following the terrible violence that erupted in Aleppo in 2012, leaving much of the city- first founded four centuries ago - in ruins.
Successful farmers in Syria, the family made their way first to the Lebanonese city of Tripoli , where they were obliged to rent a tent for $70 a month.
With no work and little money, they packed their things a year later and moved up to a village in the mountains with the hope of better housing for them and their children. T
oday they have a house with lovely views over a valley. However, the house has no windows or electricity, making the winter months long and cold. The health of Nour's son Ahmed is too fragile for him to attend school, and he needs surgery. Her husband is still struggling to find employment.
Habitat for Humanity supported the family by plastering the walls, providing more insulation, and paying for Ahmed's medical bills. But this house is not home for Nour and her family. She awaits the day when they can all return home to Aleppo.