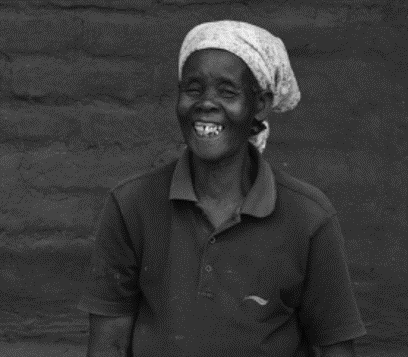 A safe space for the vulnerable
Cecilia has lived in Chamadenga Village for her whole life. At seventy-nine, she is one of the village's oldest residents.
A widow, who cares for her two orphaned grandchildren, Cecilia had never had a safe home to live in. Most homes in Cecilia's community are comprised of mud bricks, dirt floors and grass thatched roofs. The houses are in constant need of repair and families are at high risk of disease.
Cecilia and her grandchildren were staying in a house where the roof leaked and had to collect their possessions every night to avoid the damp. They were even forced sleep standing up when it rained. They feared that their home could not withstand another rainy season.
With support from Habitat for Humanity, Cecilia's mind can be put at ease. Alongside members of the local community and Habitat volunteers, Cecilia's new home was finished in 2018. She and her grandchildren now live in a home with a door that locks and a roof that will keep the rain outside, even in the wet season.