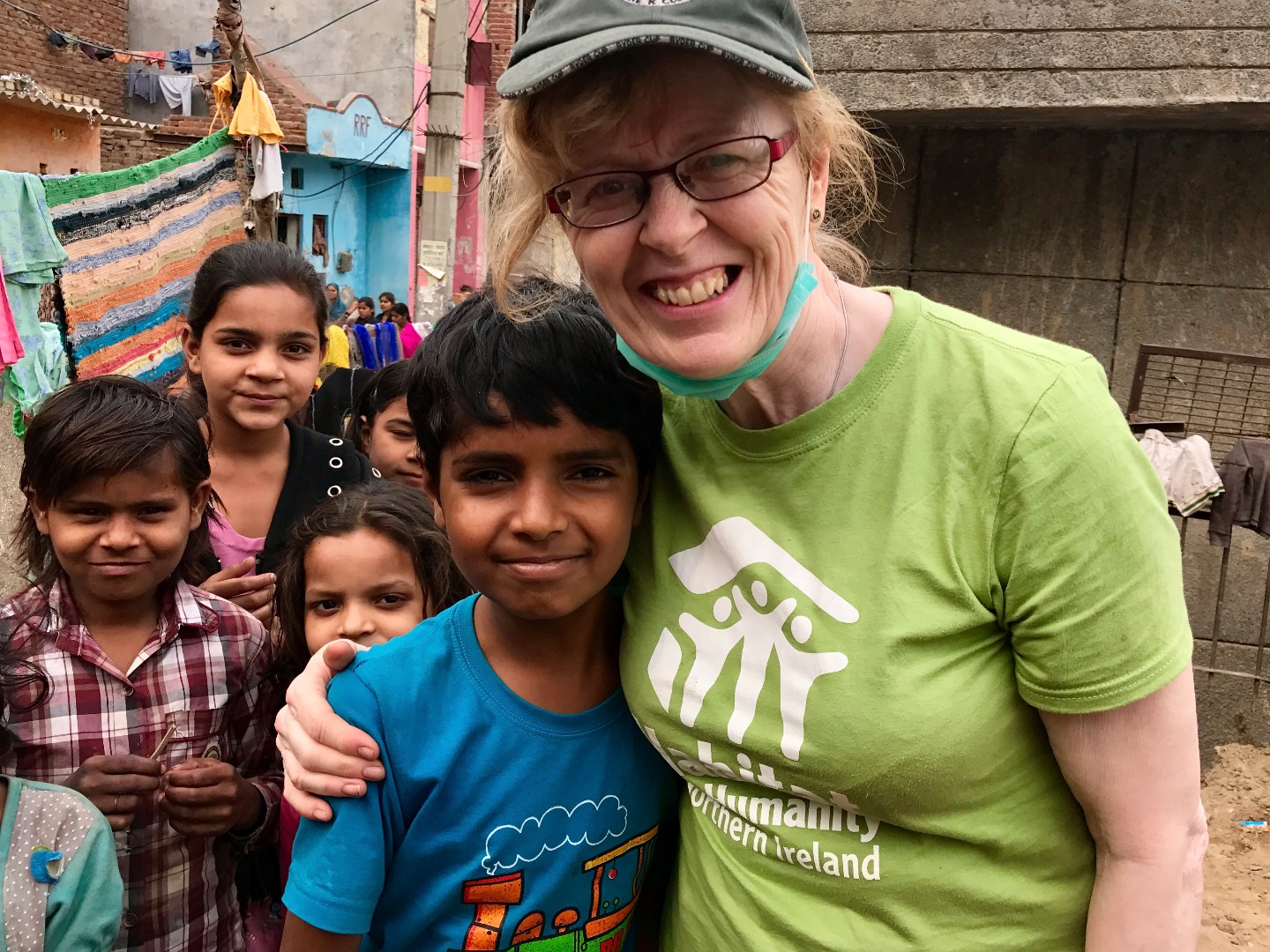 There is an expression: "It takes hands to build a house, but hearts to build a home".
I have been so privileged to have been part of Habitat's "hands"; building houses in Thailand, Chile India and Northern Ireland, and to have witnessed the heartfelt passion that goes into making it a home.
I have lived in my current home for 30 years. It was newly built in a small cul-de-sac on the outskirts of Enniskillen. As we were the first on site we sat in a puddle of mud as the site was developed. Surrounded by trees on the edge of Castle Coole we can see Lough Yoan in winter when the leaves are falling, I always wanted to have a room with a view of water. My youngest son said one day you will.
We looked at other houses but loved our neighbourhood and then when he grew up and became an architect his first project was MY room. How blessed I am to have nature on my doorstep looking out cosy and warm to the storms of winter and, in my mother's words, "to have a home whose only wealth is love".
During my experiences with Habitat, I have been humbled to meet women who have made their homes wonderful with love, across the world, gathering the things they love around them. I poignantly recall in Thailand how a broken piece of mirror was the most prized possession in the tiny home.
I am truly blessed in what I have in my home but like women the world over what we have in common is the people we love who truly make our houses "homes".
This October, as part of the inaugural One World Festival NI, Habitat will launch a photo exhibition, to highlight the inequalities in housing faced by women around the world.
Share YOUR story with us, and raise your voice for those women facing challenges around the world. We would also love to have you join us for the launch of the exhibition learn more here.