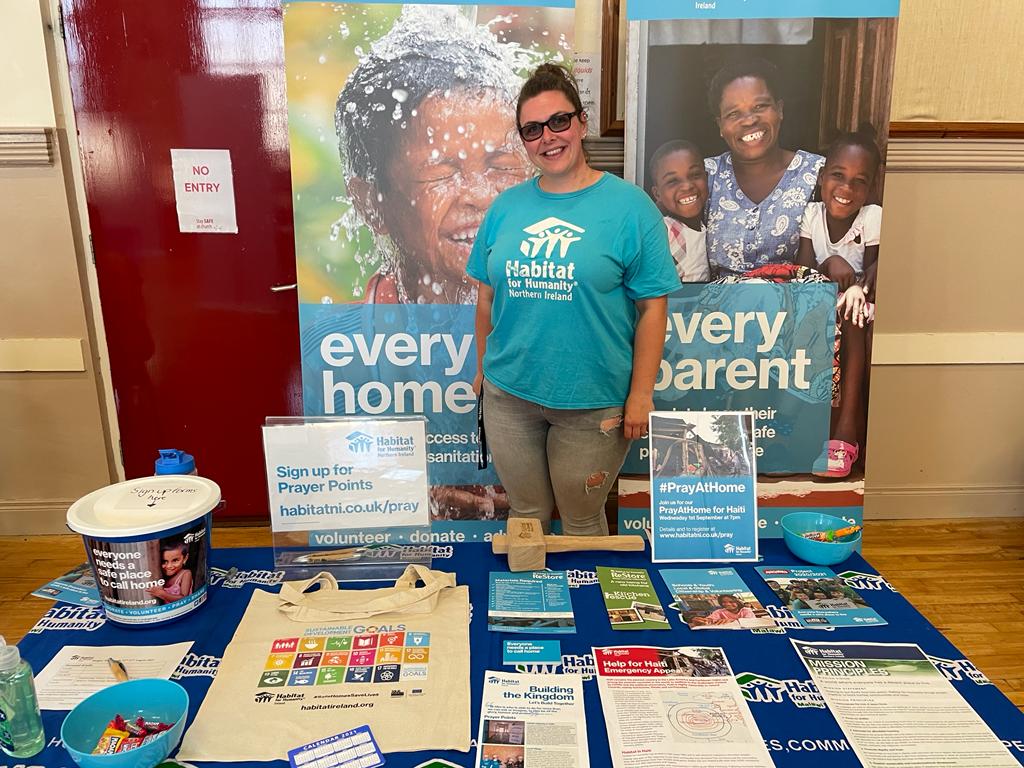 "Don't forget to do good and to share what you have because God is pleased with these kinds of sacrifices." Hebrews 13:16
Being part of Habitat's volunteering community has opened up lots of different opportunities to 'do good' and 'share what I have' both at home and further afield. At 18 I signed up, for the first time, to our church team going to Cambodia as I wanted to do 'something different' with my summer but had no idea what other opportunities would follow.
Since beginning my volunteering journey, I have been part of multiple global volunteering opportunities, including leading three youth build teams to Romania, I have volunteered on-site closer to home and have attended events to show case the work and mission of HFH. The excitement, preparation and build up to a global team is incredible – the fear that we might do something wrong, the hope we make a positive change to someone's life and of course the love that we share with those in the communities.
One crucial way to demonstrate our love for the Lord is to take action here on Earth and lend a helping hand, no matter how small or how big. Bringing the Lord's love into our community is a powerful act but it may not always be easy. As a person of faith, God calls upon us to serve others and bring His light to them, which in many ways is rewarding enough in itself. As we enter the season of Advent we are on a journey towards Christmas: it is a journey of excitement but also one of hope and love. Having the opportunity to volunteer with Habitat, we have a wonderful opportunity to serve others because we know of the love of God through his Son Jesus.
Prayer
During this advent season, help us to serve others and show the love of God. Help us stay focused on you in the run up and madness that Christmas preparation and excitement brings.