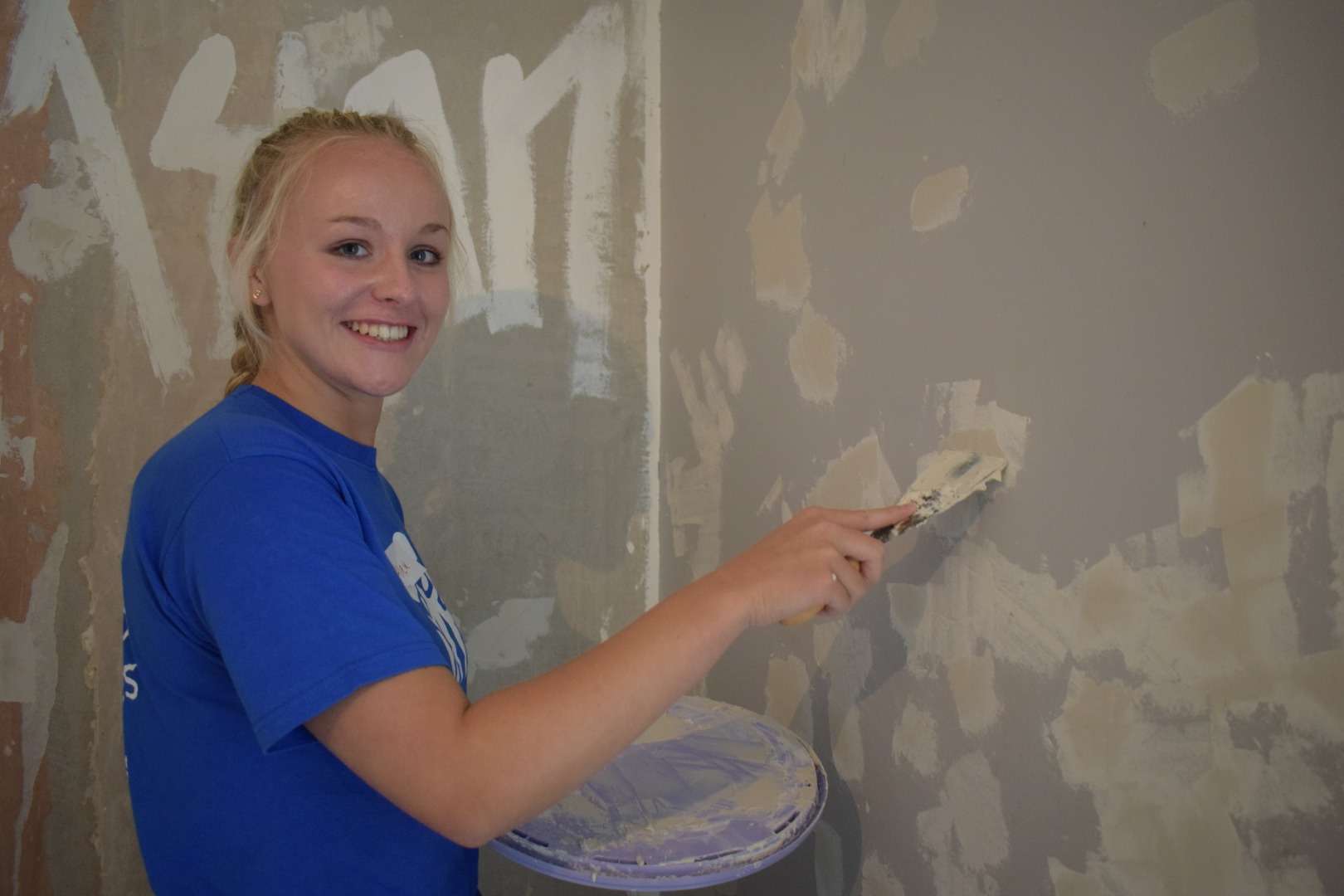 I have been involved with Habitat for over 5 years now, volunteering in the Lisburn ReStore, forming part of a youth build team to Romania, helping with local housing projects in Belfast and promoting Habitat at church events. I love Habitat, as it not only promotes compassionate partnership with families in need globally but also with those who need housing help at home too.
A new skill I acquired in Romania was plastering, something I'd never dreamed of doing before! The first stage involved 'patching up' any holes in the walls, as shown in my photo below, before covering it over with a full layer of plaster on top. When Jesus came to Earth, He promised not to just 'patch up' our mistakes or cover over our sin, instead He completely rooted out our sin and gave us a chance to start fresh if we trust in the saving power of His death and resurrection.
At Christmas, I like to reflect on the hope Jesus gives us that one day we will live in a perfect Heaven with Him and challenge myself to think how I will better share this hope with others around me as we enter a new year. (Revelation 21:4) "And God will wipe away every tear from their eyes; there shall be no more death, nor sorrow, nor crying. There shall be no more pain, for the former things have passed away."
Prayer
Dear God, Please help us to remember the amazing promise Jesus gave us while on Earth, that one day we will live in a perfect heaven, if we trust in Jesus today. Thank you for sending your Son, Jesus, to die for us and be raised to life to give us new life. Help us to share our hope with others this Christmas both practically and spiritually in all we do. Amen.