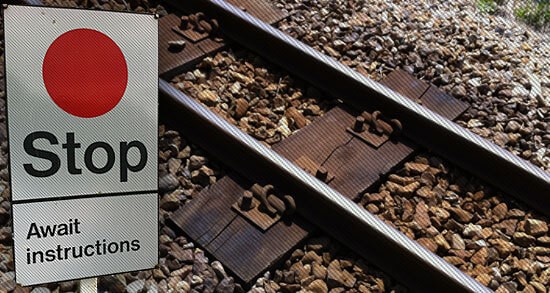 I love to walk in the countryside with my dog and while walking along I came across this sign.
It got me thinking of how I got involved with volunteering. I was invited to a church event which was promoting overseas mission trips. I immediately felt I wanted to get involved, but then I began to ask myself – what use could I be, what skills could I offer, I was too busy with work and other commitments took up all my time. I was probably too emotional on the night, caught up in the moment with the photographs of the poverty and living conditions.
If I was meant to be involved I would 'Await instructions.
On reflection, I think TIME is the biggest enemy for people these days! Yes, there are many other things, but hearing the words 'I'm running out of time' or 'I don't have time' make people stressed, depressed and far from happy.Sadly, we make time for our phones and social media applications. If 2020 has taught us anything it is to STOP and spend time with family, friends and neighbours and use your time wisely on things that matter.
In Luke chapter 1: The virgin's name was Mary. The angel went to her and said "Greetings you who are highly favoured! The Lord is with you". Mary was greatly troubled and wondered what kind of greeting this might be. As we approach Christmas, I wonder what would have happened if Mary had decided to stop and await instructions. If the angel's message had not been enough for her to carry out God's will and she had waited on 'approval'. The Christmas story could have been so very different.

When God places a desire in our hearts, He knows what plans He has for us and I am so pleased I did not hang around and 'await instructions' for volunteering has become a big part of my life and I am so blessed to be able to help in whatever way I can. If we all get on board and do what we can, God will do what we can't. Habitat for Humanity needs more support to scale up the impact reaching many more families. Don't await instruction – get on board today and be a part of the ongoing miracle. The first Christmas changed the world, this Christmas you can change the world for someone.
Prayer
I pray for God's blessing on you all and for the work of Habitat for Humanity, both here in Ireland and overseas.  As we approach Christmas, I pray that everyone will know the joy of our Saviour's birth. Let us stay close to Him and let us adore Him… not only at Christmas but all year round. Amen.
Read more Advent reflections here.