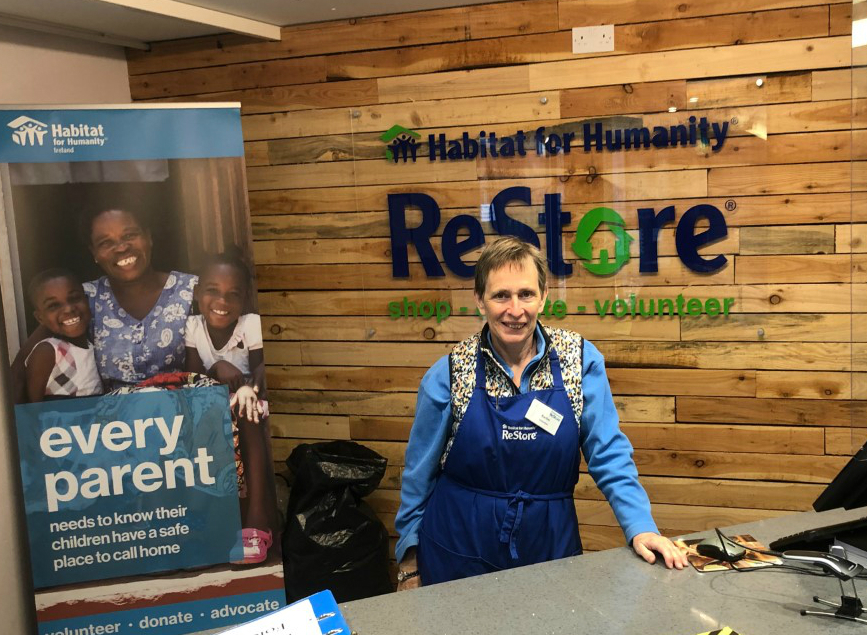 Matthew 25:35-36 "For I was hungry and you gave me food; I was thirsty and you gave me drink; I was a stranger and you took me in; I was naked and you clothed me; I was sick and you visited me; I was in prison and you came to me." 
I have too much stuff. You know what I mean. The things we collect on our journey through life - gifts from special people; important items we've saved up for; heirlooms inherited from past generations. These things are precious to me, they have value. Not financially - definitely not. But they each have a high emotional worth, and therefore I find it difficult to part with them. 
A Habitat team was building in El Salvador several years ago. As a mother received her Bible and the keys to her new house, she declared "When the earthquake hit, I lost everything. Then I looked around and I realised that although my house and all my possessions had gone, I still had my family. And I prayed to God to help me. And now, several months later, my prayers have been answered. You came. You built my house. You are the answer to my prayer." 
In this season of Advent, let us reset our perspective on what is important. Basic needs - a roof over our heads, food on the table, clothes on our backs - and family and friends. And let us look outwards, away from our "stuff" so that we, too, can let ourselves be used by God to answer the prayers of His children in whatever way we can.
God; the Giver of all things – let us not get preoccupied with accumulating more earthly things – let us remember the simplicity of that first Christmas; take joy in the loved ones around us and focus on You – the One who gave His all for us. May you use us in the answer to our prayers – as we think of those in need here at home and around the world. Amen.
Read more Advent reflections here.