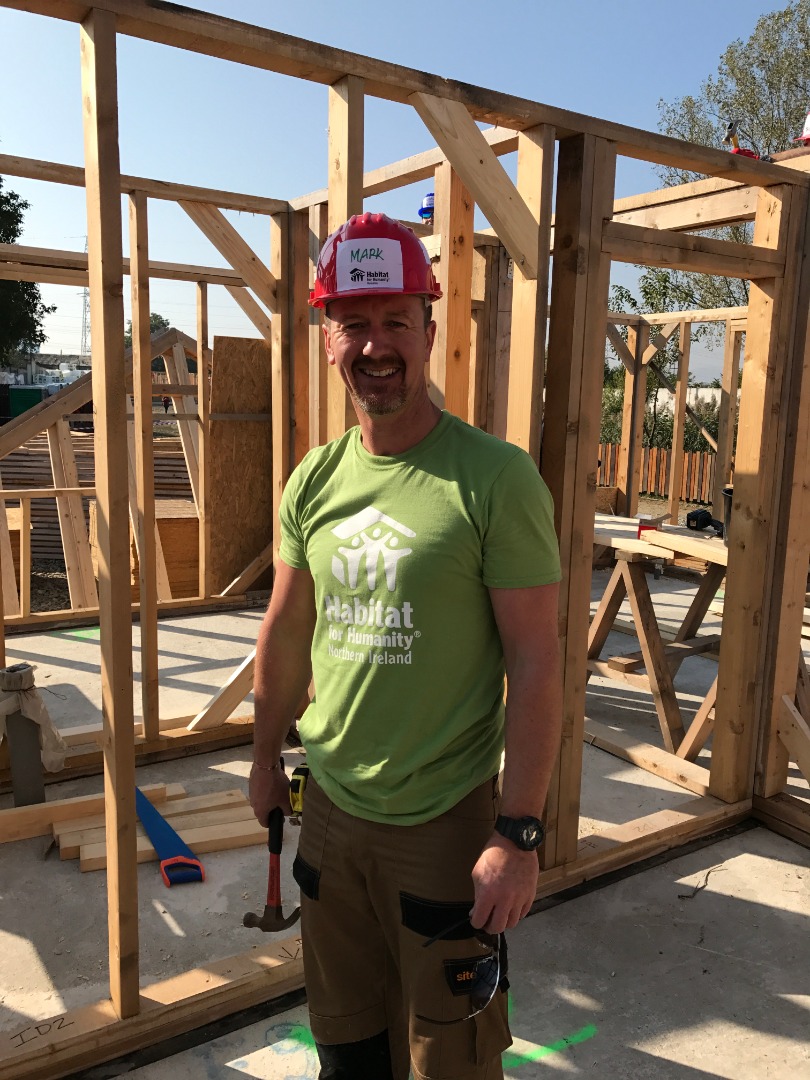 To say 2020 has been difficult for many would perhaps be the understatement of the year. We've faced challenges in our businesses, families and society, not to mention in the mission and work of Habitat.  
For many people it's been a struggle to stay positive and remain optimistic as we've isolated from our friends and family. Many have been, and many still are, struggling with their mental health. 
As this year runs its course, we look to the Christmas period to bring some heartfelt cheer, optimism and inspiration. It's a time for family, home, love, warmth and generosity.  
In the darkness of short days and long nights, Christmas stands as the beacon at the end of the year. 
I love the lines of that old Christmas Carol: 'For in the dark streets shineth, the Everlasting light. The hopes and fears of all the years are met in thee tonight'. 
God had long promised a saviour, a light to the nations, a hope for the whole world. As the dark skies above Bethlehem lit up first with a star, then with legions of angels, Jesus blazed into a world desperately seeking love and salvation. 
As we turn away from 2020 towards the light and promise of a new year, let's reflect on that monumental, earth-changing, life-altering event that occurred in the sleepy town of Bethlehem over 2000 years ago. May this Christmas be lit up with God's message of love and forgiveness. 
If you, like a lot of people have struggled throughout this year, don't despair. Thankfully God has a habit of turning up just in time, when all hope seems lost and the darkness seems impenetrable.  
Prayer
Our Father, Thank you for sending the gift of inexpressible light, your Son Jesus, into a world of darkness and despair. May we reflect your light this Christmas in our lives, our families, and our communities. Help us to show your extravagant generosity to those around us. In Jesus name, Amen.  
Read more Advent reflections here.