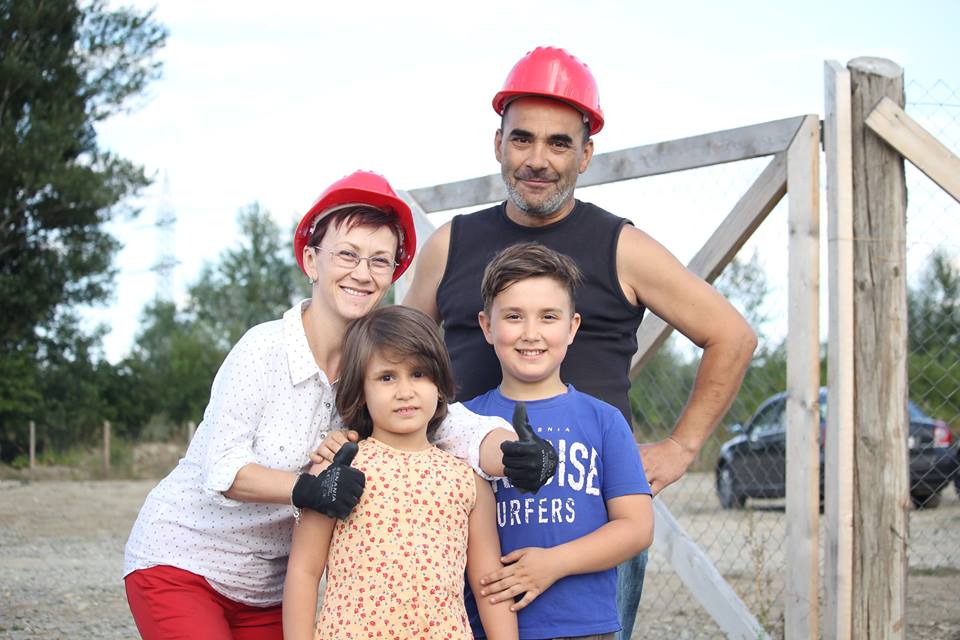 When I reflect on my volunteering experiences with Habitat this quote often comes to mind; 
"I expect to pass through this life but once. Any good, therefore that I can do, or any kindness I can show to any fellow creature, let me do it now. Let me not defer or neglect it, for I shall not pass this way again." - Stephen Grellet
If you have ever considered becoming a volunteer for a "just cause" I would strongly recommend volunteering with Habitat for Humanity Ireland. They carry out fantastic work across the globe and here at home. From my own personal experience, it is a great opportunity to make a real difference in the life or lives of people in need and their communities. As a result of these life changing experiences you (like I did) will become richer in Spirit, Faith, Love and Compassion.
I had good fortune to be involved in leading a group of Transition Year Students from a number of secondary schools across Ireland to Comānesti, Romania back in Easter 2017 assisting Romanian Families with building their new homes and new lives, no doubt.
It was such a privilege to work with the Families and the Students for a good and "just cause". 
What ways could you in the new year just around the corner show "kindness to our fellow creature". Let us; as the quote above states; not defer or neglect but ask God for more opportunities to serve him as we keep & share The Faith and grow richer in Spirit, Faith, Love and Compassion. 
Prayer 
Thank you, God, that you are a God of compassion and love. This Advent season as we prepare and reflect; may You God be preparing us for what you want us to do as we seek to live out our faith in You. Amen.

Read more Advent reflections here.