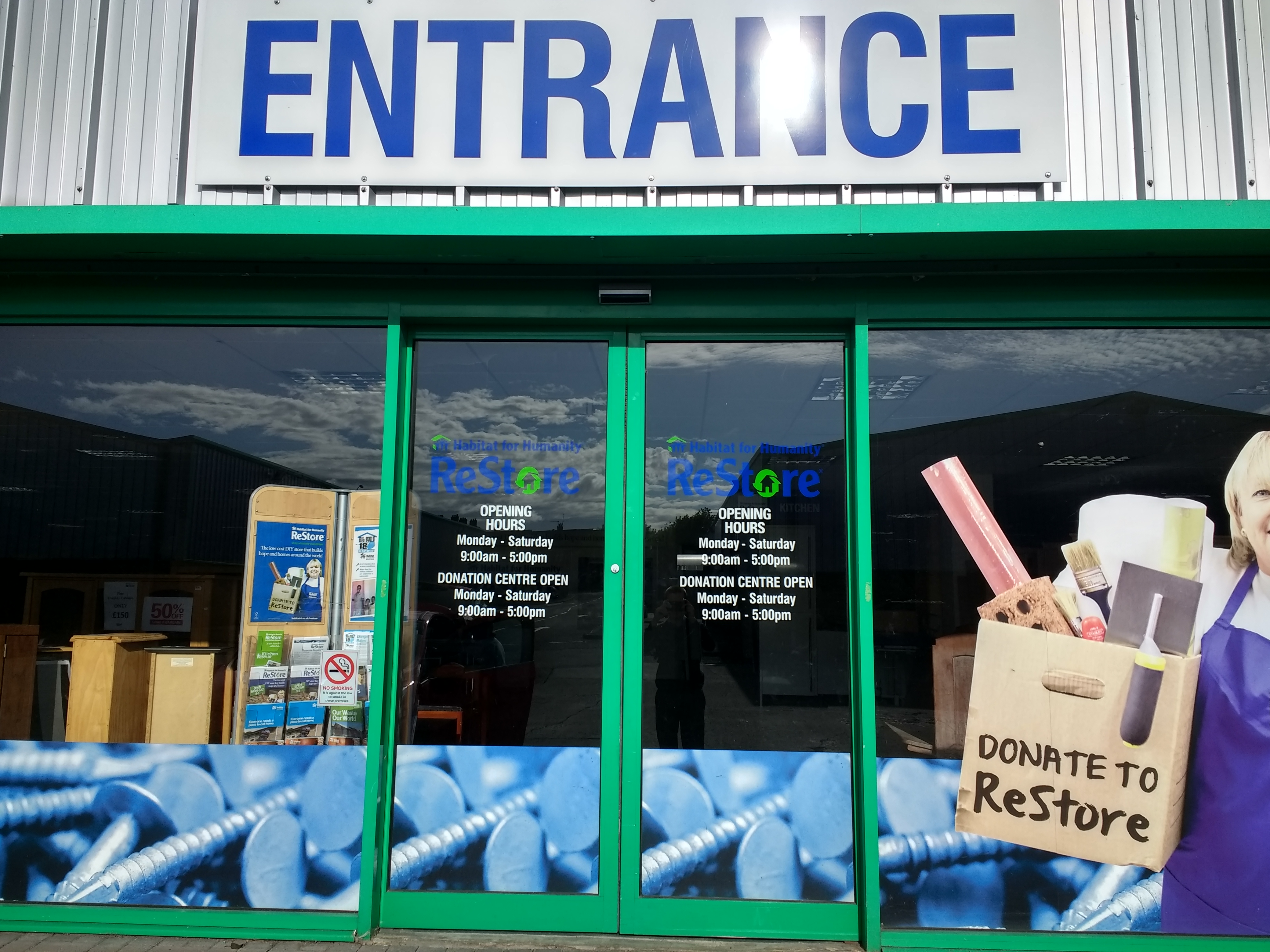 Part of the fun of volunteering in Habitat Restore is that you never know what you are going to find in store each week. I particularly love the treasure trove that is the bric-a-brac section and each week as donations come in there is the excitement of unpacking and unwrapping the donation to see what is inside! Some quirky items, some beautiful, some practical - It's the waiting and hoping as we unwrap the items that makes it fun! It is amazing how generous people are with their donations, allowing families to be able to afford to furnish their homes, all whilst raising funds to support the projects providing safe homes for those in need of a decent place to live. 

We often joke that opening up donations is a bit like opening Christmas presents as we have that sense of anticipation and hope as we wait to see what each box or bag contains. The season of Advent is also a time of waiting and hoping as we prepare to celebrate the birth of Jesus at Christmas, but also as we look forward to the time when Jesus will come back as Lord. In the busy-ness and bustle of life it can be easy to overlook the significance of this. When we truly appreciate the hope and joy He gives us, we need to share that hope with others. Every day Habitat for Humanity does just that, providing real hope for so many in a practical meaningful way, helping people have a safe home.  Greater still is the message of hope at Advent – a home for eternity in heaven with God our Father – now that really is something to get excited about! 
Jeremiah 29:11  "For I know the plans I have for you, declares the Lord, plans to prosper you and not to harm you. Plans to give you hope and a future."
Prayer
Lord Jesus, Thank you for the joy and hope of Advent as we await your return. We praise and thank you for your unfailing love and faithfulness to us. Help us to share your love to bring hope to others. Amen. 
Read more Advent reflections here.