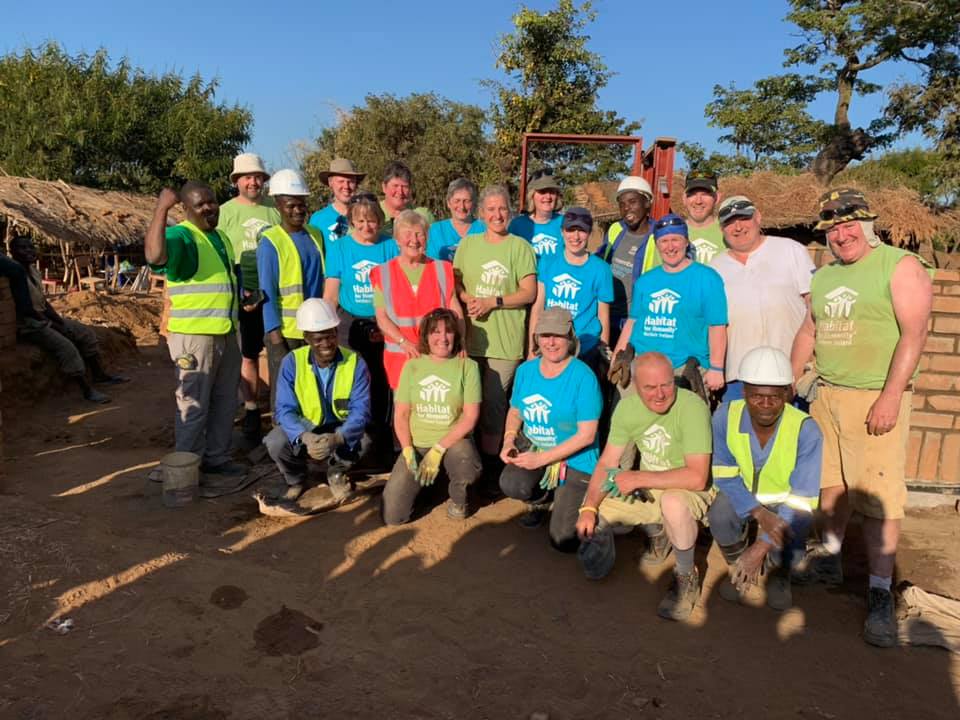 My experience in Malawi was transformative in terms of my personal and religious beliefs. Working with the locals on the building site was a humbling and very rewarding experience. All the locals treated us with generosity and kindness. It was an honour and a privilege to help them as they worked with us, and with each other, to provide a safe place to live and to help build a future for the least fortunate members of their community.
We attended a church service on the Sunday. There was over 500 people there and each one of them genuinely thanked God for what they had, which, by our standards, was very little indeed. This brought a single question to my mind- when was the last time we thanked God for all that we have? I must admit that the whole experience has had a very positive effect on me. It has made me examine my faith, how I follow God, and in what ways I have failed as a Christian; in particular, when you find yourself and your faith being directly compared to others of different creeds, communities, and people with very different outlooks on life and faith. I can genuinely say that I believe I have grown in my faith because of this experience.
The Malawian people are a very Christian people. This illustrates that the Kingdom of God is for everyone; for all people; for those who are rich in material things or those whose riches are not material. God loves us all. The message which I bring to you from my experience in Malawi with Habitat for Humanity is that faith can, and should, be used to break down barriers, to encourage understanding and trust, and to always remind us that we should love God and our fellow people.
Prayer
Dear Lord – help us to have attitudes of thankfulness; may we not get complacent or caught up in the pursuit of 'more things' rather may we seek more of You. May we continue to show love to those around us – to build bridges and not barriers. Amen.
Read more Advent reflections here.