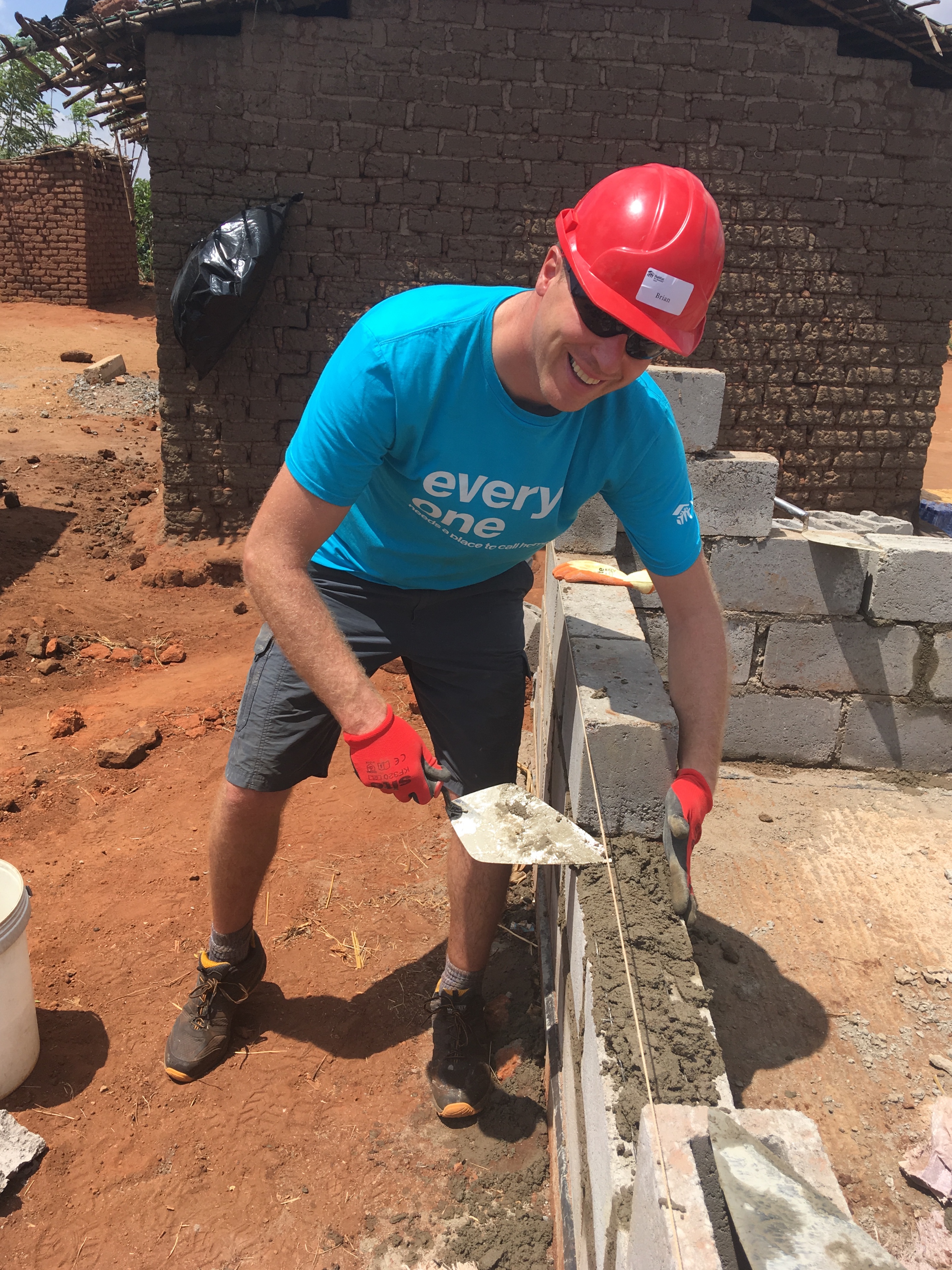 As I write I realise there are simply no words which could explain the experience that was Big Build 2019. I travelled with around 25 volunteers to Malawi at the end of last year. Before we left I fundraised by organising two relay teams for the Belfast Marathon and a coffee morning at my GP surgery where I practice. What I did not realise was that by the end of the trip I would have 14 new patients on the Habitat team as unofficial team medic!
Our aim was to build 10 homes in a week and we did it. I learnt a whole wealth of new skills which I have continued to use around home to this day. It was a real privilege to serve Jesus through Habitat. We travelled from our hotel each morning which took an hour there and back. During our working day Habitat looked after us well. I also got the opportunity to meet families and see around their extremely modest homes.
What struck me most was the happiness in the midst of so little. I frequently allow these humbling memories help me put my first world problems into perspective. I remember giving my sunglasses to a little boy at the end of a shift and the smile on his face will stay with me forever.
Towards each evening we had a reflection time; which allowed space to talk about the challenges and the impact of our shared experience. I was able to share a few Bible passages about hope – one that particularly stood out was Psalm 19:8 – "The commandments of the Lord are right, bringing joy to the heart. The commands of the Lord are clear, giving insight for living."
Later we had dinner and a few drinks as a group which was an opportunity for fun and fellowship and often some deep conversations about faith.
On the final day we handed over the houses and had a traditional Malawian concert with a football match between Habitat and the locals which was good fun.
Knowing that 10 families have a home to be safe in is a legacy which will change their lives forever and my sharing about Habitat's work has mobilised more support too, from some of my contacts.
If you are reading this and are contemplating going on a team my prayer is that you DO IT as it will be one of the most rewarding experiences you will ever partake in and you will make memories that will never leave you. This most definitely will not be my last trip.
Prayer
I pray for Habitat that they will continue to shine a light in the darkness at this difficult time and that God will bless them with all the resources they need to do this. As we live in times of challenge and trial, we remember those verses as we recall how hope came down at Christmas as "In His name the nations will put their hope" (Matthew 12:21)
Read more Advent reflections here.