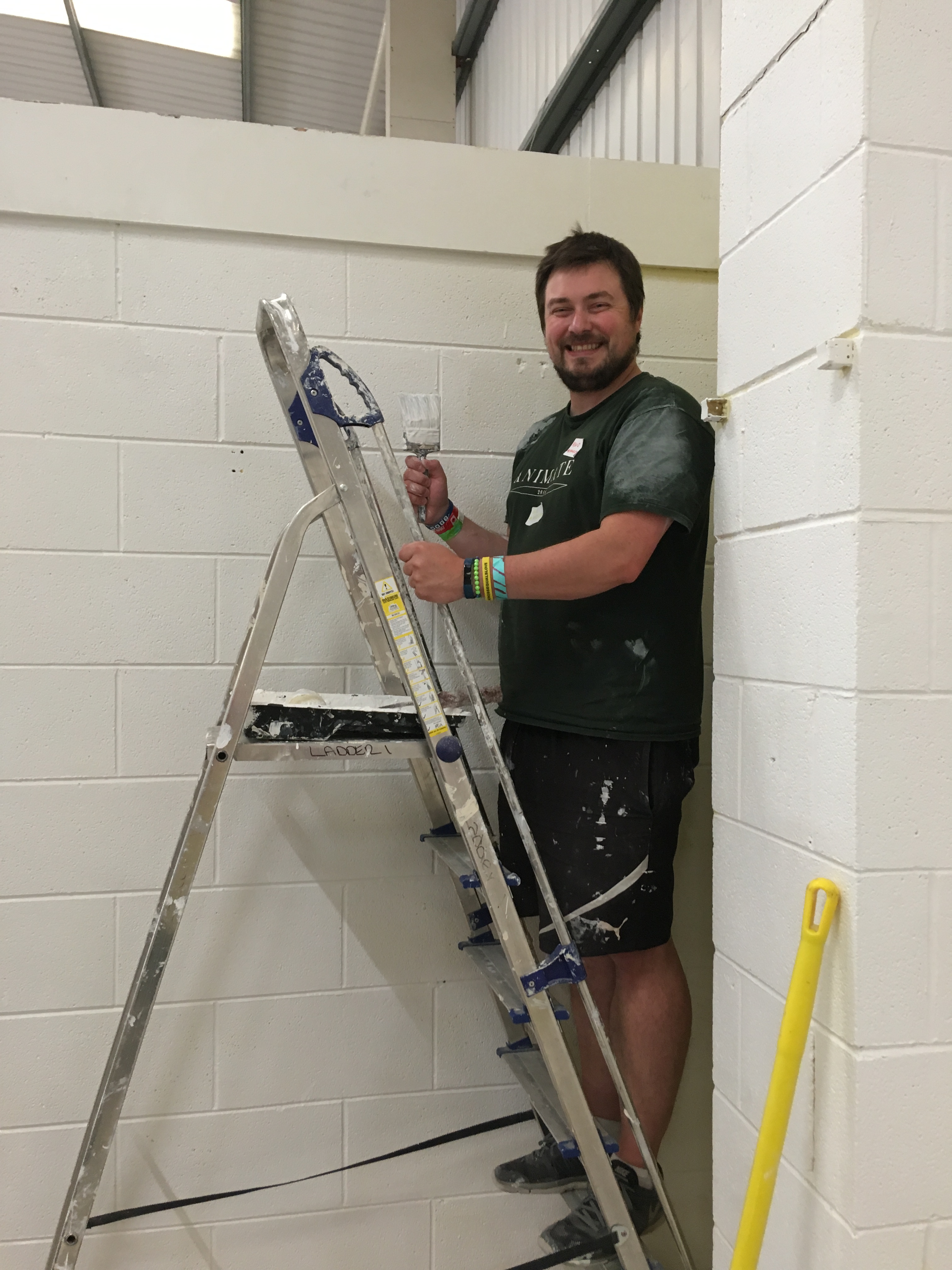 I love Christmas! I love everything about it. The lights. The trees. The food. Christmas parties in Christmas jumpers. And of course, the presents. That's what Christmas is all about, right? Well, not quite.  Two of my favourite carols remind me that Christmas is about so much more. 
The first is O Come, O Come Emmanuel.  That's what Christmas is about- Emmanuel - God with us. Whoever, and wherever we are, God has come down to earth to be with all of us.
I have worked with Habitat on two projects: in 2015 I helped lead a team to Addis Ababa in Ethiopia to work on a sanitation project; and in 2018 I led a team to Newry, helping to prepare the new Restore shop for opening. In both places, I believe God was, and continues to be present. On that first Christmas, Jesus came to earth for the people of Northern Ireland and Ethiopia alike, and His love and light can be shared in incredible ways in both places, and indeed the whole world.
Joy to the World also talks of Jesus coming down to earth- 'The Lord is come, let earth receive her King!'. The angel explained to the shepherds that this coming King would bring joy to an expectant people:
"Don't be afraid!" he said. "I bring you good news that will bring GREAT JOY to all people. The Saviour—yes, the Messiah, the Lord—has been born today in Bethlehem, the city of David! (Luke 2:10-11)
For many in our culture, Christmas has become about the materialism of decorations, food, presents. The list goes on. The people that we served in Addis Ababa did not have much in terms of material wealth; however, something they did have was GREAT JOY. Despite their life circumstances. It was clear that the source of this great joy was Emmanuel - they had God with them; and to them, He was all they needed.  This was deeply inspirational to our whole team as we too began to realise where our joy should be found.
I recently read a quote on social media - "Christmas 2020 might not be what many expected…Neither was the very first one."
Whether just down the A1 in Newry, or a day's travel away in Addis Ababa, Christmas will be will be different this year - but perhaps in the midst of the unexpected, we might take comfort and great joy in our Emmanuel, God with us, just like they did that first Christmas.
Prayer
Loving Father. We thank You for Your goodness and Your love. Lord, we pray that You would help us to see beyond our current situation; and know that despite our circumstances You are with us in them.  Father, help us to reach out to our brothers and sisters in need at this time, just as You reached down to us from heaven. Lord, grant us great joy this Christmas, but more importantly, help us to recognise that the source of that joy is in Your Son, Jesus. Amen.
Read more Advent reflections here.