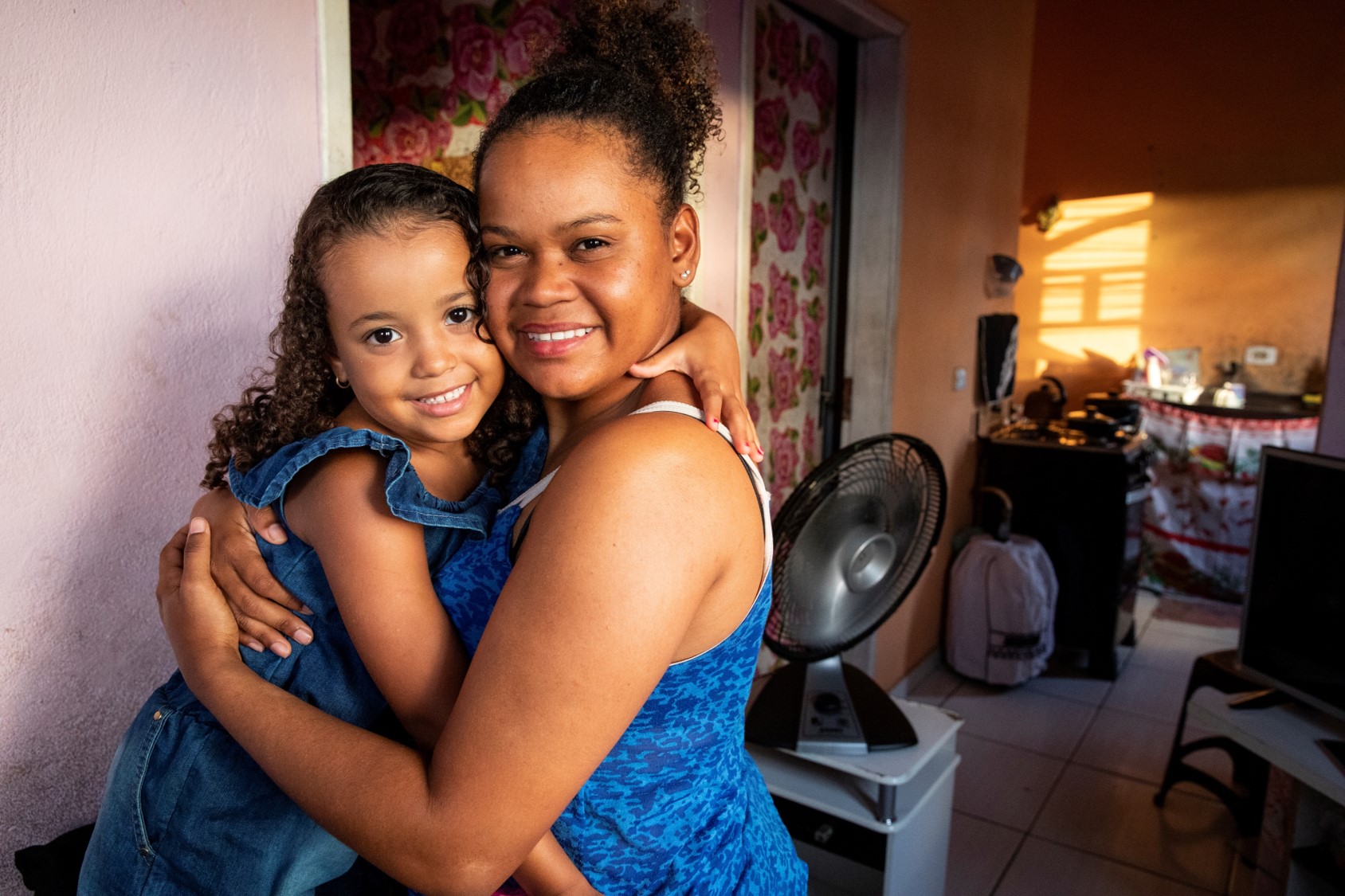 The Lord has blessed you because you believed that he will keep his promise - Luke 1:45
It's often difficult to remain hopeful in the face of unmet expectations and seemingly impossible tasks. However, our Christian faith gives us many exemplars of hope, including two couples whose stories are found at the beginning of Luke's Gospel.
Luke 1:6 says Zechariah and Elizabeth were good people, and their obedience pleased God. They remained faithful even as they faced the disappointment of growing old without ever having a child. What heartache they must have experienced as they watched others laugh with their children and then grandchildren.
Zechariah was serving in the temple when the angel Gabriel came to him. It's easy to understand Zechariah's disbelief when he heard the news that he would have a son. Why, after all these years, would God fulfil their dreams?
His wife, Elizabeth, also must have been overwhelmed. Once she became pregnant, she didn't leave the house for five months! However, the shame of her inability to reproduce disappeared as the evidence of God's gift grew within her. She said to herself, "What the Lord has done for me will keep people from looking down on me" (Luke 1:25).
Mary, the mother of Jesus, was just a teen when Gabriel told her of the immense responsibility and privilege that would come to her. Mary's response, like that of Zechariah, was astonishment. However, she humbly accepted the gift with praise and wonder, despite knowing her reputation would be tarnished. "I am the Lord's servant! Let it happen as you have said," was her response.
Joseph, by all indications, was a thoughtful man, but he must have been angry, hurt and embarrassed by Mary's news. He'd decided to quietly call off their engagement when he found out about her pregnancy. But, at the direction of the angel of the Lord, he put aside his pride and faced the criticism and ridicule of others, choosing instead to be obedient to the will of God and take Mary as his wife.
Later, when Mary went to visit her cousin, Elizabeth, we read that John jumped in Elizabeth's womb at the sound of Mary's voice!
Often our dreams, like these children, are conceived at inopportune times and outside of the norm. However, we, like Mary and Elizabeth, should praise God for promises delayed but not denied. Zechariah, Elizabeth, Mary and Joseph were four people whose hope in the promises of God allowed them to be part of God's story. The sacrifice and service of their sons changed the course of humanity.
Our hope in the promise of Habitat for Humanity helps parents as they change the course of their families for generations. And that is worth every sacrifice and every act of service.
As we celebrate this Advent season, may our hope in the promises of God yield extraordinary life changes as well.
Prayer
Father God, thank You for the examples of Zechariah, Elizabeth, Mary and Joseph. We ask that You grant us energy and ingenuity as we serve others. Help us to look beyond our circumstances, like Zechariah, and faithfully pray that we will follow You. Saturate us in Your unconditional love that we become confident in You and trust Your timing, like Elizabeth. Give us courage and humility, like Joseph, that we might obey Your will despite our pride and others' opinions. Endow us with Your Holy Spirit so that we — like Mary — can obey Your word and carefully carry out what You have called us to do — even when we lack experience.
As we celebrate this wonderful season, may the hearts of mankind be open to the hope of Your promise. It is because of Jesus, the babe, that we have hope; Jesus, the servant leader, that we learn sacrifice; and Jesus, the Savior, that we have redemption. We bless Your holy name! Amen.
Read more Advent reflections here.