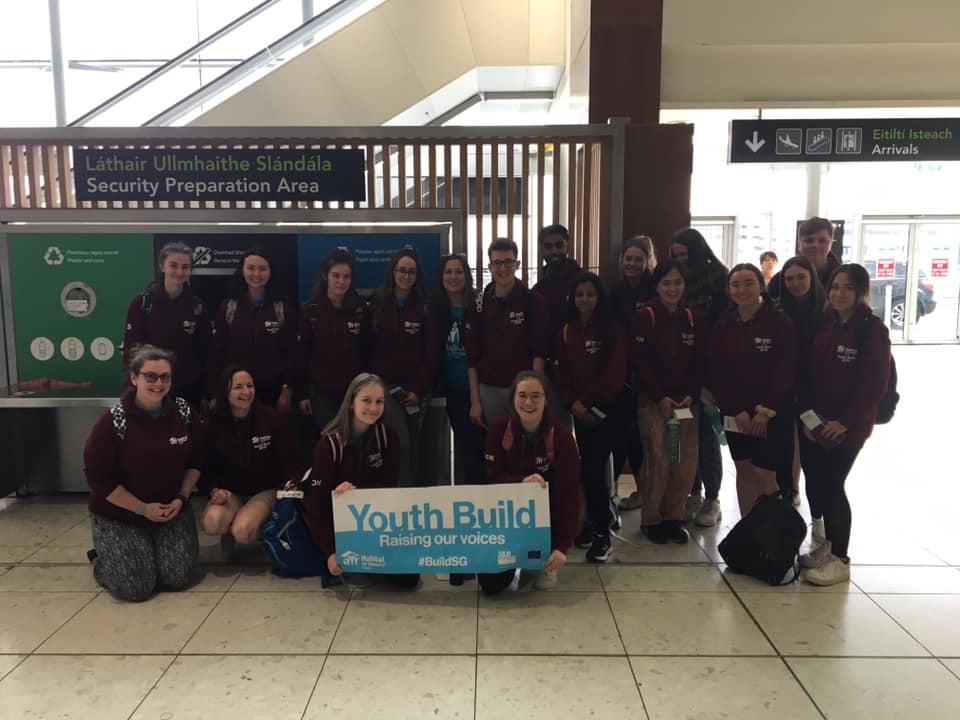 "Jesus said to him, 'If you wish to be complete, go and sell your possessions and give to the poor, and you will have treasure in heaven; and come, follow Me.'" Matthew 19:21
At this time of year we are bombarded with Black Friday deals, Christmas specials and January sales.  We feel the pressure to spend spend spend to get the latest glittery trinket or sparkly party top.  Please take a moment the next time you're tempted to pick up a deal to remember that there is no such thing as a bargain - someone somewhere carries the cost. 
Consider carefully before purchasing your next item of fast fashion, or mass produced Christmas trinket who is paying the price for our cheap treasures?   What mother or child is being exploited to sew the cheap clothes we wear today and throw away tomorrow.  What area of our planet is being ravaged to supply the water, wood or minerals required to supply our endless desire for more stuff. 
Habitat's work across the world helps to support the people affected by these actions.  Our mindless consumerism has ripple effects that extend far beyond what we see or imagine.  Drought, famine, poverty, flooding, mud slides, the list of effects on the plant and it's most vulnerable inhabitants is endless. 
Habitat step into these situations to build homes for people who are exploited to produce cheap goods or who a left homeless because of the climate crises we have caused.  They aim to make all the work they do sustainable and have minimal impact on the environment. They are a light in the darkness bringing hope to those who need it most. 
At Christmas time we remember that God sent his Son into the world to pay the price for our sin.  He is the light in our darkness, this lowly child in the manger would one day carry the cross in order to pay the cost of our sin.  God paid the ultimate price for the freedom we enjoy.   
Thank God today for the true treasures you have in your life the blessings he has freely given you to enjoy.  A giggle with a friend, the hugs from your family, singing carols and songs together or enjoying his wonderful creation on a crisp winter walk. Among all the glitter and sparkle of the season remember where the true treasure is. 
Make a special donation to help families in urgent need of a safe place to call home. Donate here.

Read more Advent reflections here.