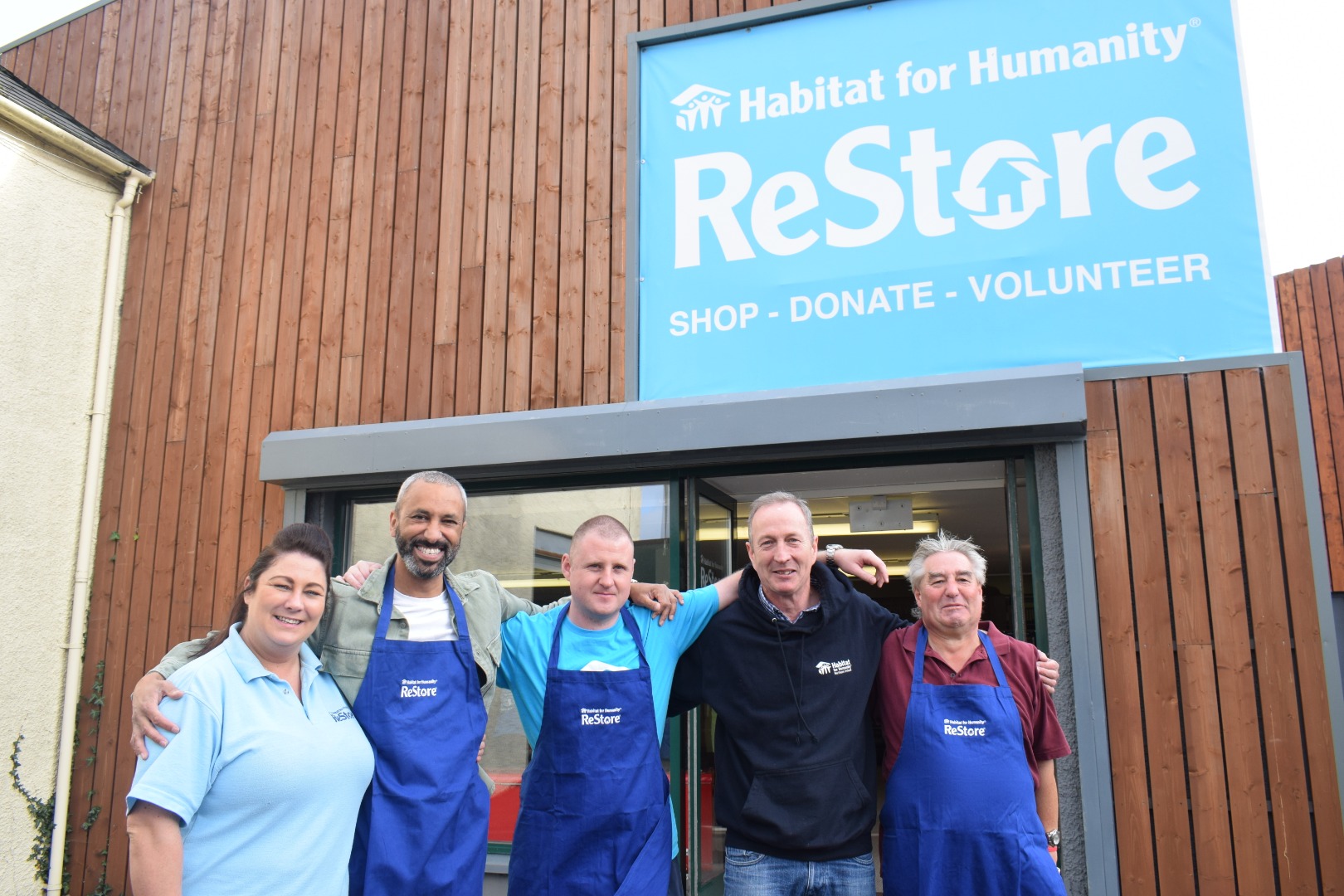 Christmas is coming, it's official.
Holidays are around the corner, Santa is putting the finishing touches to things and the 'Coca Cola' train has left the station. I like Christmas; it's a time of family and friends, a time for gathering and kindness, a time for the shadows to diminish and a time for outreach and healing.
Christmas is a special time; we are on the cusp of an event – an advent. Advent is the time when Christians celebrate the coming of the 'Light', the birth of Jesus Christ. Thinking about his birth I googled the word 'manger' and read that a manger is a structure used to hold food for animals and used for livestock raising. It made me wonder why this wonderful counsellor, the bringer of 'Light', should not be born into such inauspicious circumstance. Why would integrity and humility not flourish in such a poor place of shelter – a cow shed?
I have been privileged to have been appointed manager of the new Habitat ReStore in Newtownards. I could tell you a lot about it but nothing surpasses the engagement we have been blessed with, in terms of assistance received from volunteers, supporters and the local community.
Habitat for Humanity is an international Christian housing organisation working to provide safe shelter for people of all faiths and none. Millions of people have been involved in this 'Global Village' programme. Outreaching and building homes across the world is at the centre of its work. Those who have received have given much and those who have given have received much. In so doing communities have been built and rebuilt, lives, homes and livelihoods continue to grow and the downtrodden and oppressed are not forgotten.
God is our refuge and strength, a very present help in trouble. Psalm 46:1-2.
Prayer
Lord in this season of advent; Help us to seek first your kingdom, a kingdom that will be done on earth as it is in heaven; Prepare a way for us to follow the 'Light' and Lead us to step in your direction along the narrow path. May your community Build Sound and Sleep Safe.
Make a special donation to help families in urgent need of a safe place to call home. Donate here.

Read more Advent reflections here.