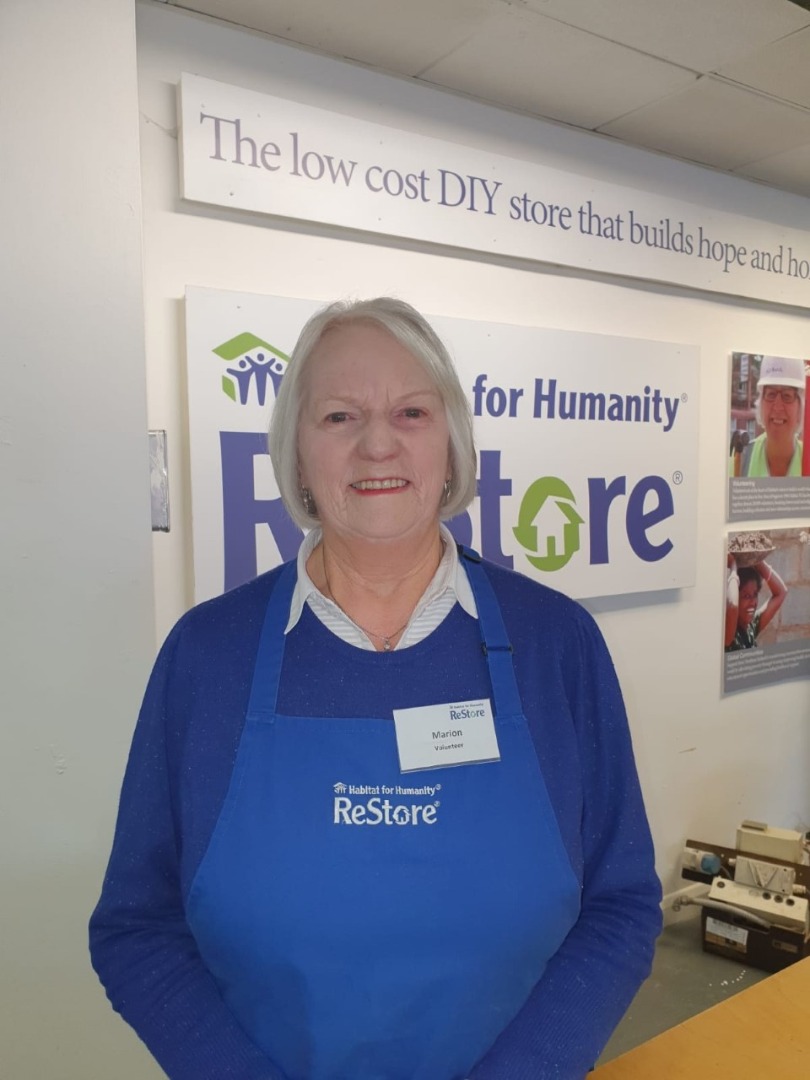 I have a lot of favourite verses in the Bible and one of them is from Proverbs; "Trust in the Lord with all your heart. And lean not on your own understanding, in all your ways acknowledge Him and He shall direct your path."
Isn't that such a reassuring verse? Through prayer and that verse coming to me time and time again, and also the encouragement from David (my husband who has been a volunteer with Habitat ReStore for many years) – I too became a volunteer at ReStore. I'm so glad I did. I love it.
In the Bible we are told to be kind and compassionate to one another, to be humble, gentle and patient, bearing with one another in love. Volunteering in ReStore is the perfect place to live out this verse.
It gives me a lot of pleasure to be able to help the customers with their purchases and to chat with them. Some of the customers are lonely and some face difficult challenges so smile and a kind word helps to brighten their day.
ReStore is so grateful for the huge range of household items and building materials kindly donated by businesses and indviduals. It seems appropriate at this time of year to remember that what Habitat does is well represented by the four candles of Advent. Those candles are lit in churches across the world on each of the four Sundays of Advent and represent Hope, Faith, Joy and Peace. To me these four words are what Habitat is all about.
Just think of the joy that many experience when they receive a new home and the peace of mind it brings. Families now have hope in their hearts and I'm sure their faith is strengthened because of what has been done for them in the name of Jesus through Habitat.
PRAYER
Lord we thank You and we praise You for the miracle of Your Son's birth. You loved Him so much and yet You were prepared to let Him die on the cross so that the world might be saved.
Help us this Advent season to stay focused on You as we look forward to Christmas. We pray for those for whom Christmas will be hard because of the empty place at the table and we pray for any who are struggling financially, spiritually or physically. Bless them Lord and surround them with Your love and compassion. May we learn to love as you love.
Love came down at Christmas, Love all lovely, Love divine, Love was born at Christmas, Star and Angel gave the sign. Amen.
Make a special donation to help families in urgent need of a safe place to call home. Donate here.

Read more Advent reflections here.