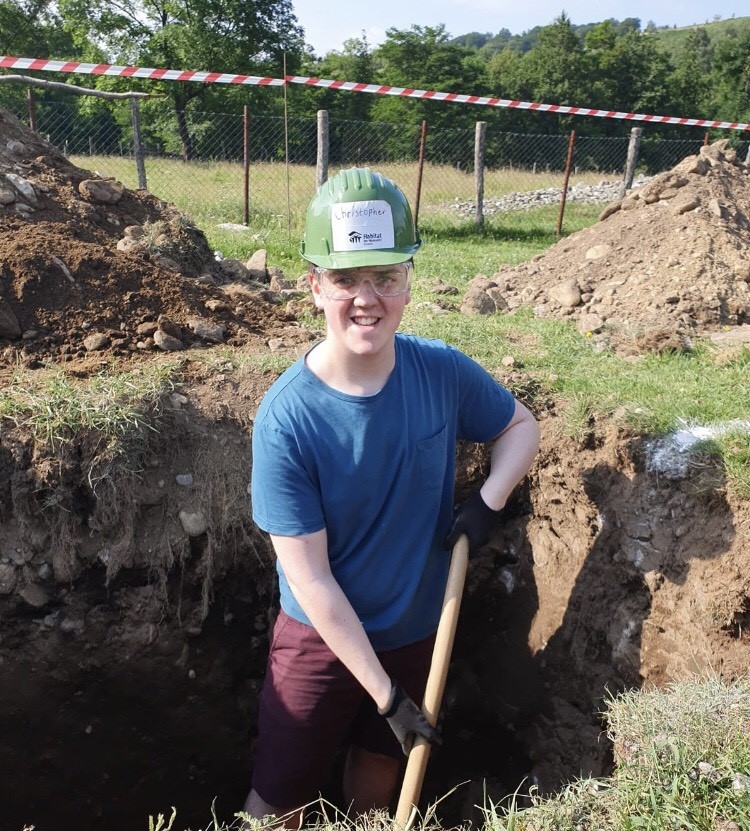 On the run up to Christmas each year, I think of those people around the world who are living in poverty and unable to spend Christmas with those they love, the way we will be doing this year. I think of those in Romania, who I was lucky enough to meet over the summer when I travelled to the town of Vaideeni, with Habitat's Youth Build.
In Vaideeni we were building houses for those who had been affected by the devastating floods of 2014 that had destroyed much of the village. On the work site there were 14 metal containers that housed families of up to 5 people in each. There were only around 4 families still living in the containers on site as many had moved to other accommodation. The families had been living in the containers since the flooding of 2014.
As the first team on this particular site, we had the important task of breaking ground. This was a special and monumental moment for the entire team as we could see the impact we were having on those in the local area. Now that the houses have been completed, it brings me happiness that I know families in Vaideeni are able to spend Christmas time in a new house rather than the metal containers of the past few years.
Prayer
Dear God, at Christmas may we think of those around the world who are suffering due to poverty, conflict and political uncertainty. May we think of those in Vaideeni who are spending their first Christmas together in their new homes and hope it brings them joy knowing they are in a safe and stable home. At Christmas time we are also reminded of those at home who are relying on food banks and do not have their own house to call home. May their Christmas wishes be granted and they find happiness this year.  
Amen
Make a special donation to help families in urgent need of a safe place to call home. Donate here.

Read more Advent reflections here.