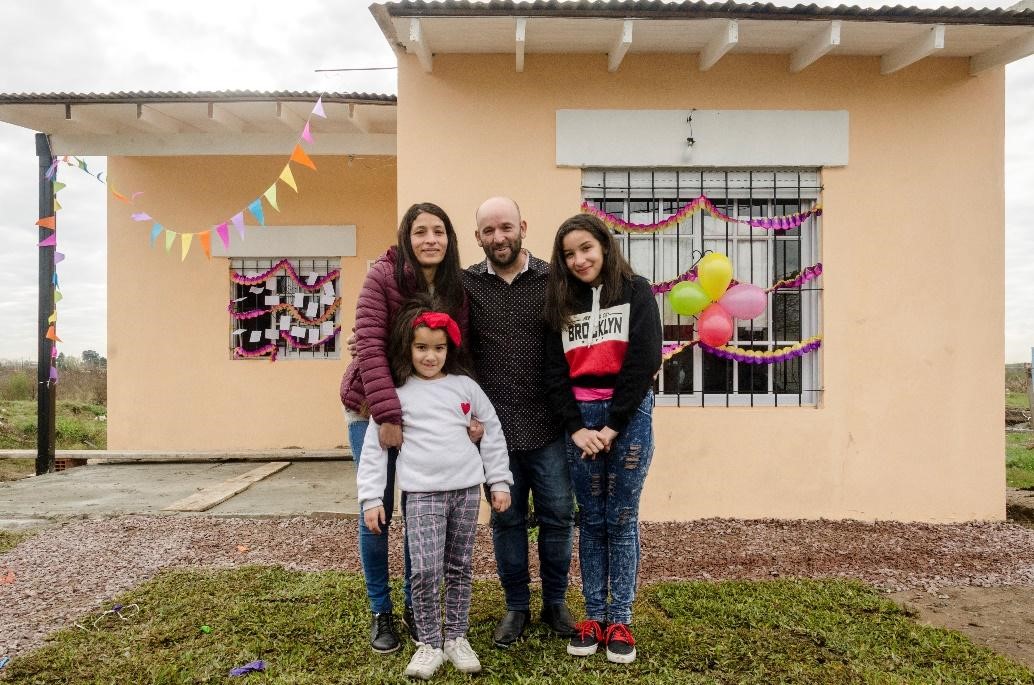 "Choose this day whom you will serve... but as for me and my household, we will serve the Lord." Joshua 24:15
The passage above from Joshua was the foundation on which we raised our children. We taught them the importance of setting aside some time from their many daily activities to be with God, to speak to Him, to leave everything we have in His hands and to pray for our brothers and sisters.
Carla, our daughter-in-law, desired to have her own house with all her heart. One day, we were at a meeting in our church when she said, "I am going to ask God for a house," and at that moment, she put all her hope in His hands. Then she said to Zacarías, "You have prayed for many things and many people, but you have never prayed specifically for me and my house." 
Zacarías grabbed her hands and said, "Today God is preparing a house for you." We prayed for that house with hope, faith and persistence, and in less than a year, Habitat for Humanity Argentina offered Carla's family the opportunity she was expecting. The prayer of intercession is powerful and plays a fundamental and necessary role for God's promises to be fulfilled.
For Carla and our son Rolando, building their house meant a lot of effort. They built when it was hot, when it was cold and when it was raining. But now theyare homeowners who know firsthand about the power of hope and the anticipation of this Advent season. In their new home, they will continue to serve the Lord. God has been good and has blessed us all. 
During this time of Advent, as we prepare for the coming of the Lord at Christmas, we remember to do so with hope, love, joy and peace. These are the promises and the gifts that Jesus brings to us.
Prayer
God, thank You for always finding the path to us. Thank You for mobilizing the hearts of so many Habitat supporters to help families have an adequate place to live. Thank You for Your generosity and for volunteers, for companies that offer their help and for Global Village teams. As we await the coming of Jesus this Christmas, please teach us how to pray for one another, spreading hope, especially to those with no home. 
Make a special donation to help families in urgent need of a safe place to call home. Donate here.

Read more Advent reflections here.