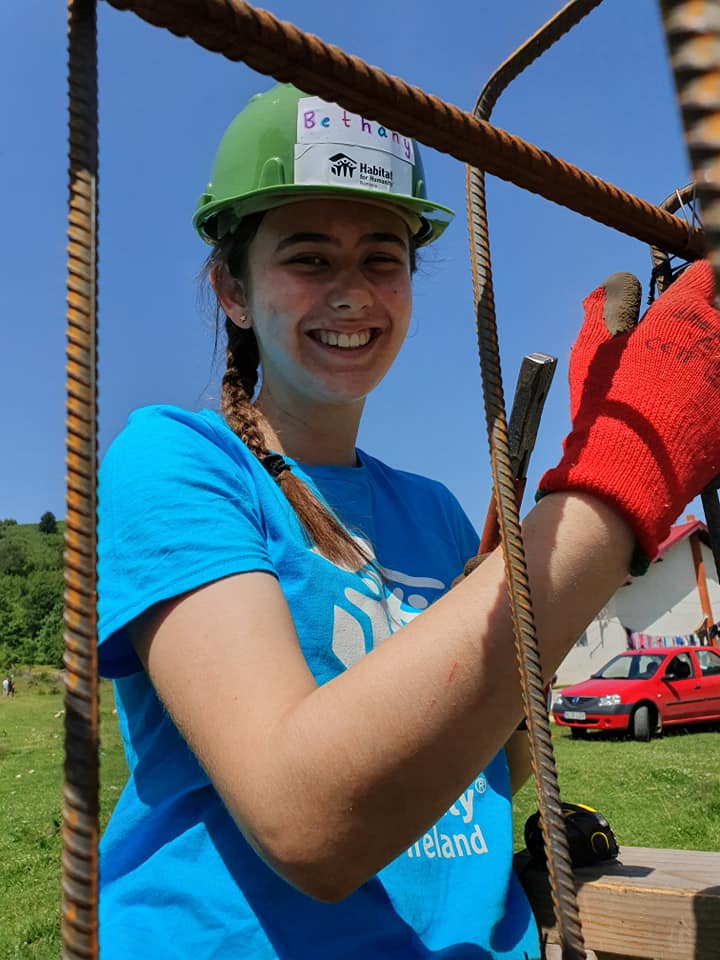 As we approach this time of giving, we should also be encouraged to think of those who are less fortunate than ourselves. This is a time of year when we are reminded of God sending His son as a baby at Christmas, demonstrating His love for us.
Christians are called to love one another as God has loved us, as shown in 1 John 3:18; "Let us not love with words or speech but with actions and in truth." Whilst it is important to show others love in many ways, the call to love through actions is part of what led me to participate in Habitat for Humanity's Youth Build in June 2019.
This summer, I travelled to Vaideeni in Romania, which had been struck by flooding in 2014, destroying many homes. The level of sheer poverty in the village was what struck me first, with large families living in basic containers, but following this was the hope which was present. This became evident through the children we met on site, who despite their poor living conditions were always excited to see us and had a smile on their face.
It was an incredible experience to serve alongside 18 other young people from various backgrounds. Although we were all different and didn't know each other before the trip, we were able to work together to help fulfill Habitat's mission of building a world where everyone has a decent place to live. It was amazing to meet new people, develop new skills and most importantly, put God's love into action.
Prayer
Thank you for your provision for us, through homes, families, and the opportunity to celebrate Jesus' birth with those around us. We pray for those who find Christmas a difficult time, whether it be in Ireland, Romania or elsewhere, due to poverty, bereavement, homelessness, or otherwise. Please help us to use our gifts and avail of opportunities to help those in need. Thank you for the work and blessings of Habitat for Humanity throughout the world in securing people a decent place to live.
Make a special donation to help families in urgent need of a safe place to call home. Donate here.

Read more Advent reflections here.