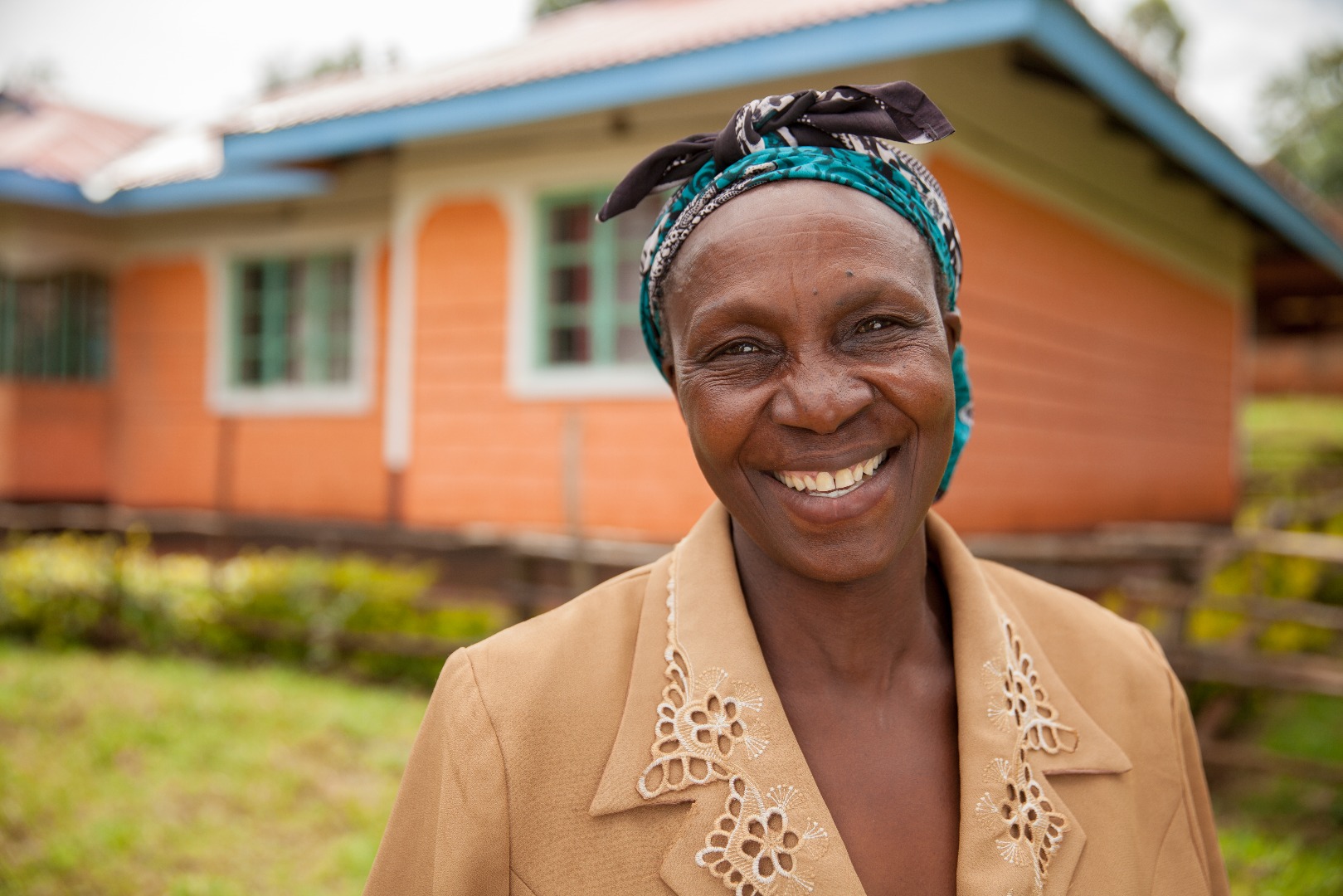 The wolf shall dwell with the lamb,
    and the leopard shall lie down with the young goat,
and the calf and the lion and the fattened calf together;
    and a little child shall lead them. — Isaiah 11:6
Among the many prophesies we find regarding the advent of the Messiah, this one from Isaiah is one of my favorites because it fills me with wonder and hope. It is an amazing image of the world that God intended, and it inspired American artist Edward Hicks to create his "Peaceable Kingdom" paintings. We celebrate the vision of peace on earth that came to the shepherds when Jesus was born (Luke 2:14), and it is something we long for with the advent of Christ's return.
For those of us at Habitat for Humanity, when we hear the words "dwell" or "dwelling," it, of course, brings to mind our mission and our daily work. Creating partnerships to provide decent, affordable dwellings for all is the part we play in building the peaceful kingdom here and now. We bring together people from various backgrounds who are about as different as the wolf and the lamb. Together we experience the joy and wonder of working side by side with people who, without Habitat, might well never meet. We build community among unlikely people who are often at odds. We see the fruits of our labor in foundations being dug out, in homes taking shape and in keys being handed over — with smiles and hugs all around. We get to see glimpses of peace on earth, even if just for a moment.
In Isaiah 11:10, NLT, we read: "In that day the heir to David's throne will be a banner of salvation to all the world. The nations will rally to him, and the land where he lives will be a glorious place."
In this time of Advent, let us, with renewed energy, bring the hope of justice to all through our ministry of decent and affordable housing. Let's build faith in the future by creating glorious places called home.
Prayer
God of wonder and awe, we praise You for the glimpses of the justice, peace and restoration You are bringing about. It is hard for us to believe that a wolf and a lamb would dwell together in peace — just like it is hard to see how justice could reign and that exploitation would cease. Help us to have the faith of a little child that everything is possible.
In this time of preparation to celebrate the birth of Your Son and the peace on earth that was announced to the shepherds, help us to see even more clearly how our work at Habitat can bring restoration and hope. Give us a spirit of wisdom and understanding so that all we do brings glory to you. Amen.
Make a special donation to help families in urgent need of a safe place to call home. Donate here.
Read more Advent reflections here.