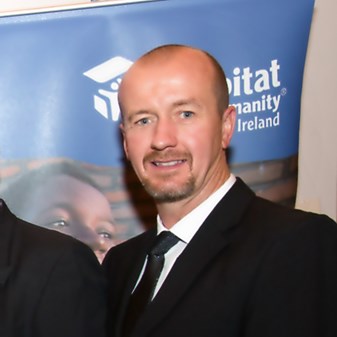 My 8 year old was fascinated by the recent 'Supermoon'. So much so in fact that he's now going to be an astronaut - as well as a footballer! We enjoyed checking the facts together – the moon was closer to the earth than at any time in the last 60 years, appeared 15% larger and 30% brighter. It was an awesome sight on a few clear nights in November.
The important thing I told Michael was, although it looked bright, the moon has no light of its own. It's essentially one large reflector and only capable of displaying the light of the sun. It has no source of light in itself.
An Inspiring Reflection
The good work that Habitat does in providing shelter and help for those in desperate need is an inspiring reflection of God's love at work in this world. A place to call home is one of the fundamental needs of any human being. The sad fact is 1.6 billion people in our world do not have access to adequate shelter.
During Advent we look forward to the celebration of the birth of Jesus. Thousands of years before His birth, Isaiah prophesied that "the people walking in darkness would see a great light" (Isaiah 9:2). 
The prevailing darkness of the world was lit up on that special night of our Saviour's birth and God still desires to rid the world of darkness and hurt.
Jesus blazed into a world to put an end to suffering, sin and guilt.
No reflected glory here, this was the real deal.
Prayer
Thank you God that the Light became flesh and dwelt among us. Help us reflect Your love to those in need around us this Christmas. Amen.
Make a special Christmas gift to help families in urgent need of a safe place to call home.
Read more Advent Reflections here.