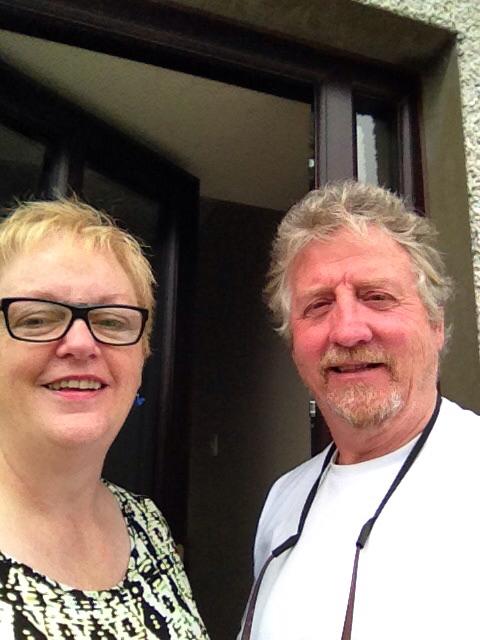 'His Kingdom will never end,' (Luke 1:33), the angel assured Mary.  She was afraid, confused and perplexed, yet she accepted what had been revealed to her and she waited.
The accounts of the birth of Jesus are set out in the Gospels, the story of the incarnation of God in Christ.  It's not a sentimental story, there is no cosy, warm glow, no background atmosphere of love and hospitality in this room, shared with animals, in a hostile occupied land. If we get caught up in the sentimentality we risk robbing this momentous event of its power.  In the birth of Christ, God is saying to all of humanity, 'It is good to be human' and 'I am with you.' 
The Gospels paint a picture of Jesus, consumed by doing his Father's will, and that translated into a life of love, mercy and compassion, especially for the poor, despised and marginalised. 
Jesus lived his life in an occupied country, he was familiar with poverty, injustice and cruelty from his own tribe, the Jews and the mighty Roman Empire, yet he didn't counter Caesar's rule with force but with a much stronger weapon, love.  Jesus preached the good news of God's inclusive love and mercy to all peoples, he brought hope of true liberation for all, and new life in the Kingdom of God, where God reigns. 
We are called to be agents for change, to work for The Kingdom.  Habitat for Humanity is a change agent for the Kingdom of God.  In many countries over the world, the people of Habitat are demonstrating the Good News by helping the poor and marginalised people of diverse faiths and none, to have a decent place to live.  They are demonstrating, in the most practical way, what God was demonstrating at the Incarnation, I am with you, I am on your side. 
PRAYER 
Heavenly Father, at this time of Jesus' birth we remember that you came to bring us abundant life.  Help us to be your agents in sharing this abundance.  Amen.
Arthur and Eva Kennedy have supported Habitat's work for many years, helping out in lots of ways - as Global Village team leaders, volunteering at events and, most recently, signing up to our Open Doors Campaign.