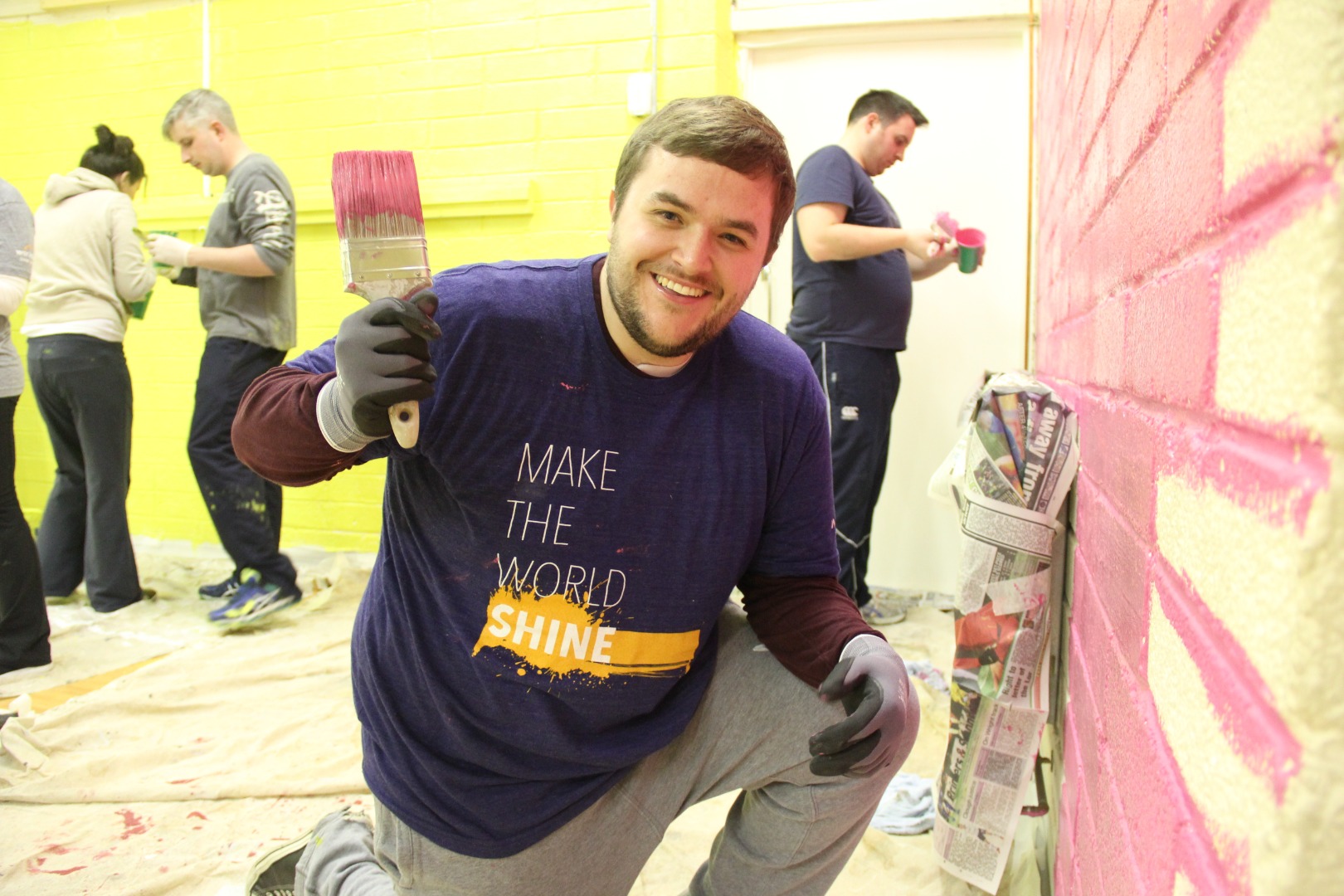 This local project involved sprucing up the club's dance studio, with the aim of creating a colourful and vibrant space for local children and teenagers to enjoy. The Workday employees' hard work and commitment to the project means that club members now have a brighter and more comfortable place to dance, sing and play.
"I think volunteering with Habitat's 'A Brush With Kindness' project is brilliant. The youth club helps kids stay off the streets. You can directly see the impact on the community." – Clodagh, Workday employee
"Volunteering at East Wall Youth Club with Habitat for Humanity Ireland has been very enjoyable. It's great to take a step back from work and give back to the community." - Alyssa, Workday employee
A huge THANK YOU from everyone here at Habitat for Humanity Ireland, and from the staff at East Wall Youth Club!