During our time in Ethiopia, we had the privilege to help build homes beside families who have a child with a disability in Fitche and visit other projects to see first-hand the impact of support from Northern Ireland.
We have many fond memories of time spent with courageous, resilient people. Here are just a few:
1. Everyone needs their bestie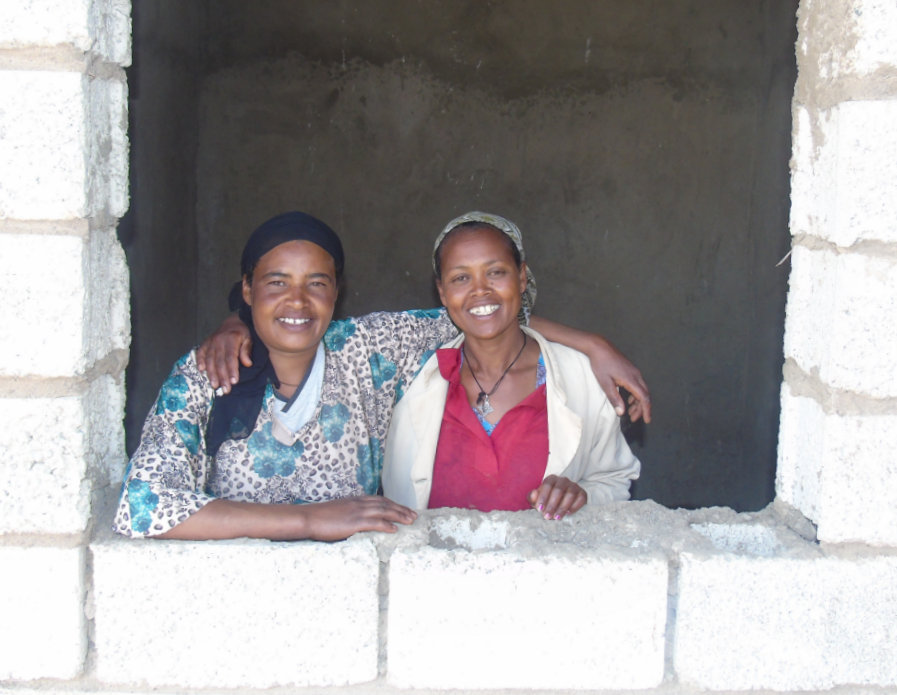 Aster (37) and Maza (32) have been best friends for 12 years. They've supported each other through tough times; their husbands leaving and raising their children alone.
Now the women are looking forward to happier times. They travelled to the work site together, as they helped build their new homes and their neighbours' homes. They worked hard and were always smiling. They told us they were dreaming of living next door to each other.
"When you have your own home, no one can touch you. You can just lock the door... The future will be good," said Aster.
2. True generosity 
We also worked beside Almaz (45). We visited her current home which is a small room with a leaking floor, dirt floor and mud walls. She can not keep rats and mice out. It is no place for her daughter, Sisay (6), to grow. She struggles to make ends meet, earning just £2 per day as a daily labourer.
Despite the ugliness of material poverty, there was still beauty. At the back of the shack, Almaz had planted a bush which had pink blossoms. She waters it every day and insisted on giving us all a flower before we left. She is already planning her garden outside her new Habitat home.
3. Skills for the future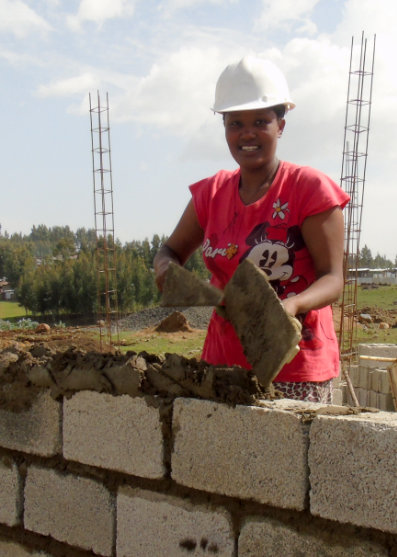 In Ethiopian Amharic "meseret" means foundation, a fitting name for a construction worker.
Meseret (27) has 2 young children and recently returned to Fitche from Lebanon. She started working on the project as a daily labourer but soon was learning new skills as a brick layer.
She has a strong work ethic and is determined to build a better future for her children. These new skills will be a foundation to do just that.
It wasn't all hard work, though. We laughed and joked as we built with Meseret, other construction staff and the future homeowners and realised that we have more in common than not.
4. Not giving up
In Debre Berhan, one of the largest Habitat communities in the world, we met Negashi (64) and his wife Kelemwa (55). Negashi's first words to us were, "I don't give up easily".
His previous home was small and dilapidated. When he bought chickens to fatten the landlord made him get rid of them as they destroying the grass in the compound.
But Negashi isn't looking back. Outside his Habitat home, he proudly showed us his garden where we grows vegetables and fattens animals. It's enough to feed his family and he sells the rest to his neighbours. His home was the start of it; a base to earn a stable income.
5. Coffee break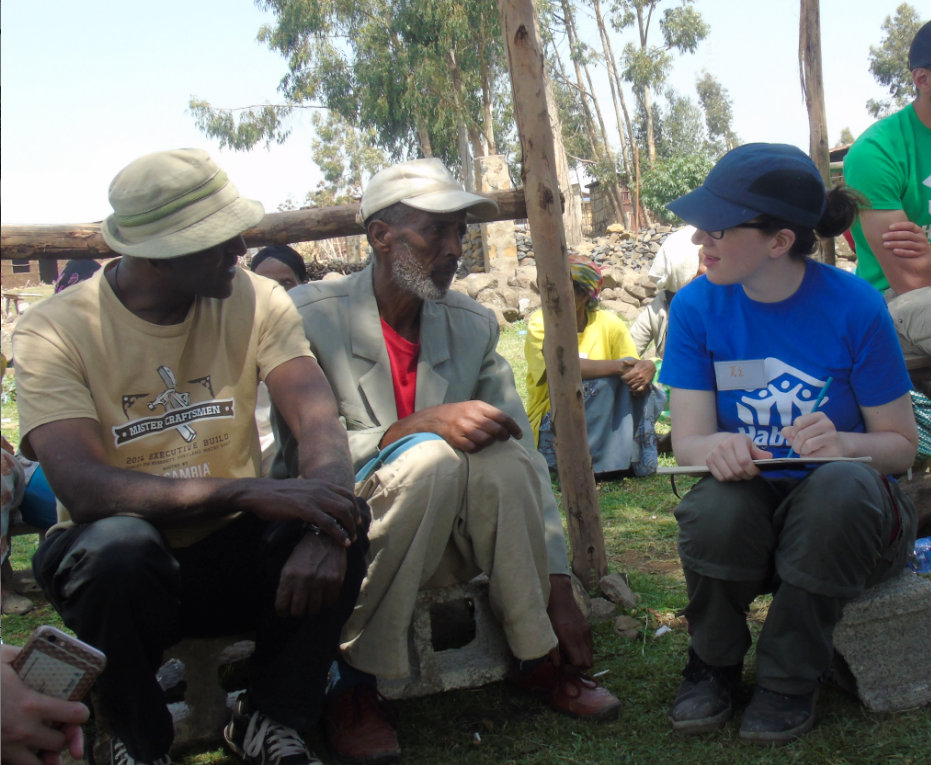 Every morning we gathered with the local community for a coffee ceremony; an opportunity to drink famous Ethiopian coffee and learn about the reality of poverty from the people who face it every day. Time and again, we heard stories from fighters; mothers and fathers who overcome unimaginable challenges to provide for their children.
We also heard, from passionate and committed Habitat staff, how 90 cent of homes in Ethiopia are in urgent need of repair and how the most vulnerable, including those with disabilities, are worst-affected. Habitat Ethiopia continues to innovate and find new ways to serve, including slum-dwellers and communities affected by drought.
It was amazing to see in action the hand-up out of poverty Habitat offers. Aster, Maza, Almaz, Negashi, Meseret and thousands of others have grabbed it and are building a better future. But in Ethiopia, the scale of need is inescapable and there are so many others waiting. We must do all we can to continue to support this life-changing work and reach more families in need.
Over 10 million people are affected by the worst drought in over 30 years in Ethiopia. We urgently need your help to provide safe water to families. Donate now.