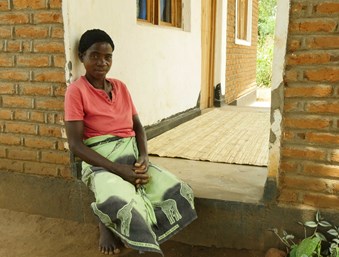 Imagine. 1 in 4 people in our world are living in poor conditions.
Imagine. Your school can be part of a story of change for those most in need.
Through Habitat's HOPEbuilder campaign, students learn about the issues and raise funds to make a difference.
A decent and affordable home provides strength, stability and independence to plan a better tomorrow. Families are healthier, children do better in school and parents' income stabilises.
Home is the start of it; for Bertha and all of us.
Yet so many families still do not have a safe place to call home. 4 out of 5 homes in Malawi are in urgent need of repair.
Home is the start of it. Watch how home changed Bertha's story in Malawi. It's where the story changed for the 10 million people we have served since 1976.
HOPE Builders are the foundation of our work, enabling us to plan ahead and serve families like Bertha's. This year we'd love your school to be part of this life-changing work!
A cost of a home like Bertha's is just £2,500. Challenge pupils to help raise funds towards a Habitat home and change a families' life forever. We have lots of resources to help you get started. Click for fundraising ideas here.
Help restore hope, health and dignity to a family in need of a hand-up out of poverty.
Find out more! 
Get in touch with a member of our Schools and Youth Team today: 028 92 635 635 / 041 213 9894 or email info@habitatireland.org